9 October 2020
TOP Representatives of the Ukrainian IT Market Discussed Development Prospects With STEM is FEM Participants
On the eve of International Day of the Girl Child in Ukraine, the United Nations Children's Fund in Ukraine (UNICEF) together with partners STEM is FEM and UN Women in Ukraine brought together young people and experts. In the innovation park UNIT.City, they all discussed the topic "Girls in IT: how do girls become leaders in the IT industry?" in order to hear the ideas and questions of the girls about development in the profession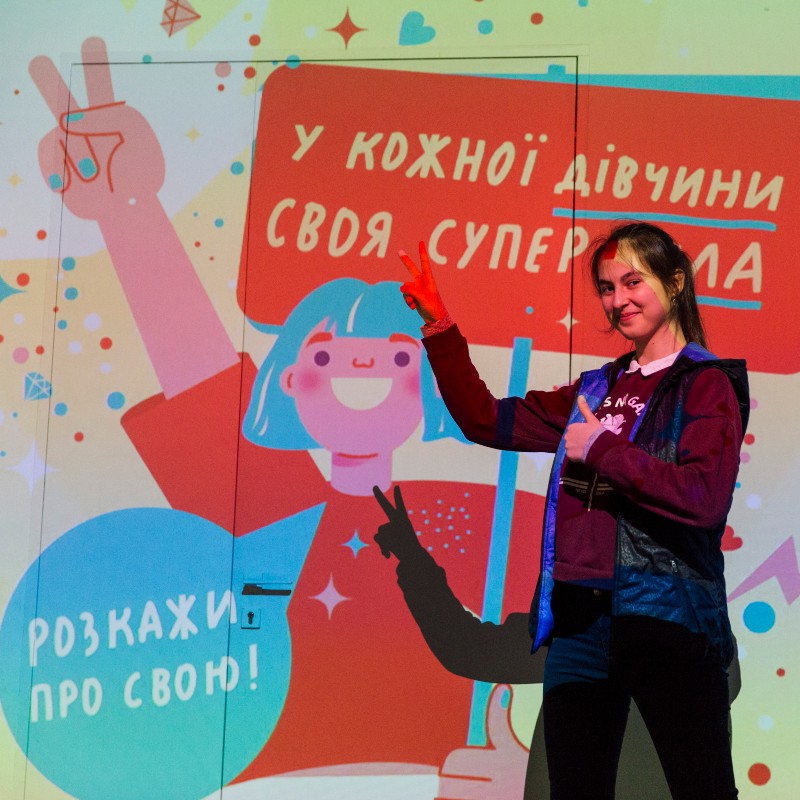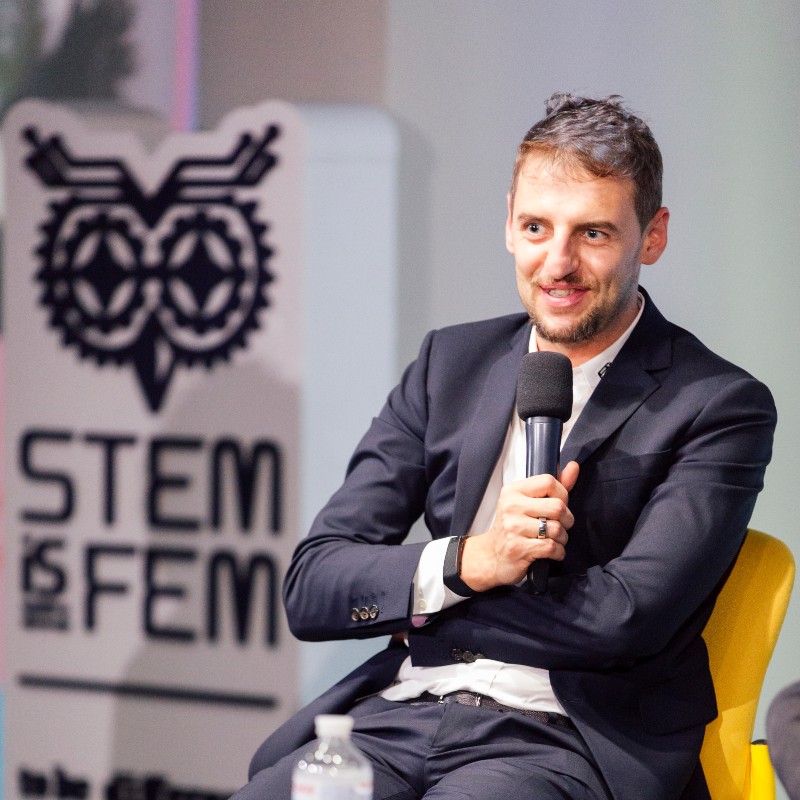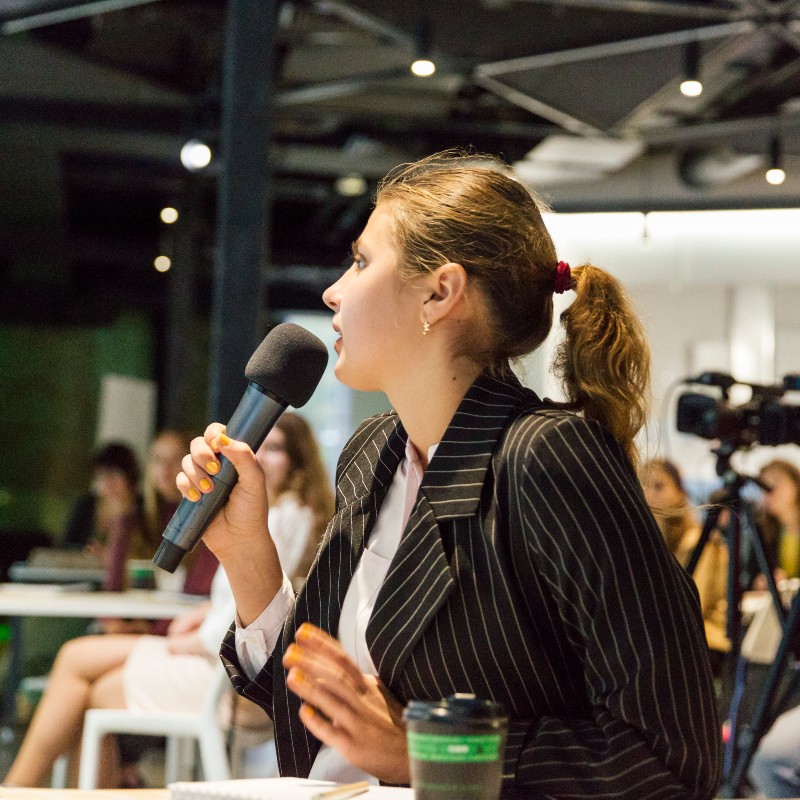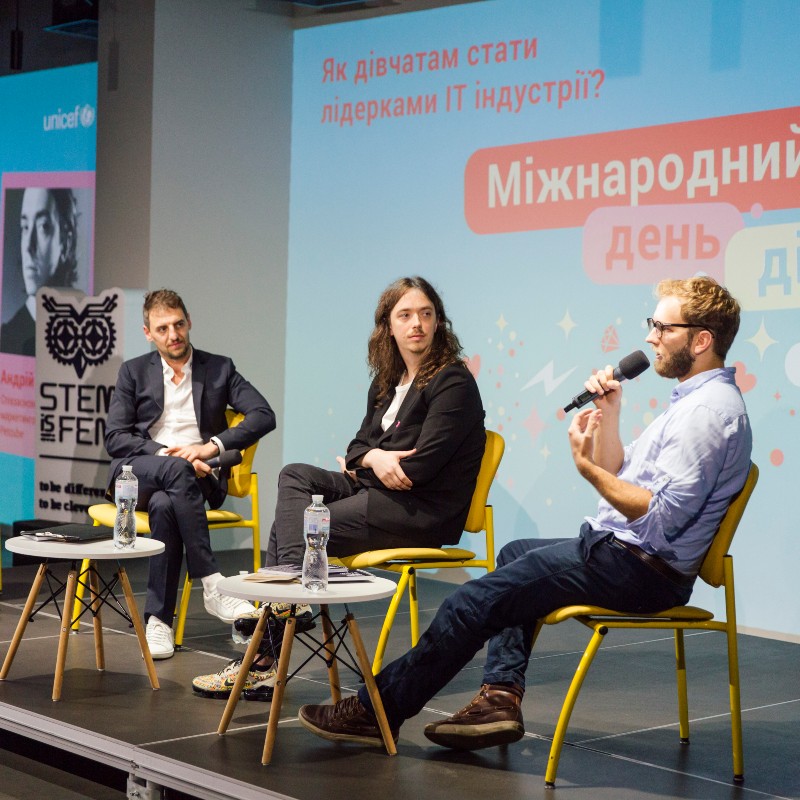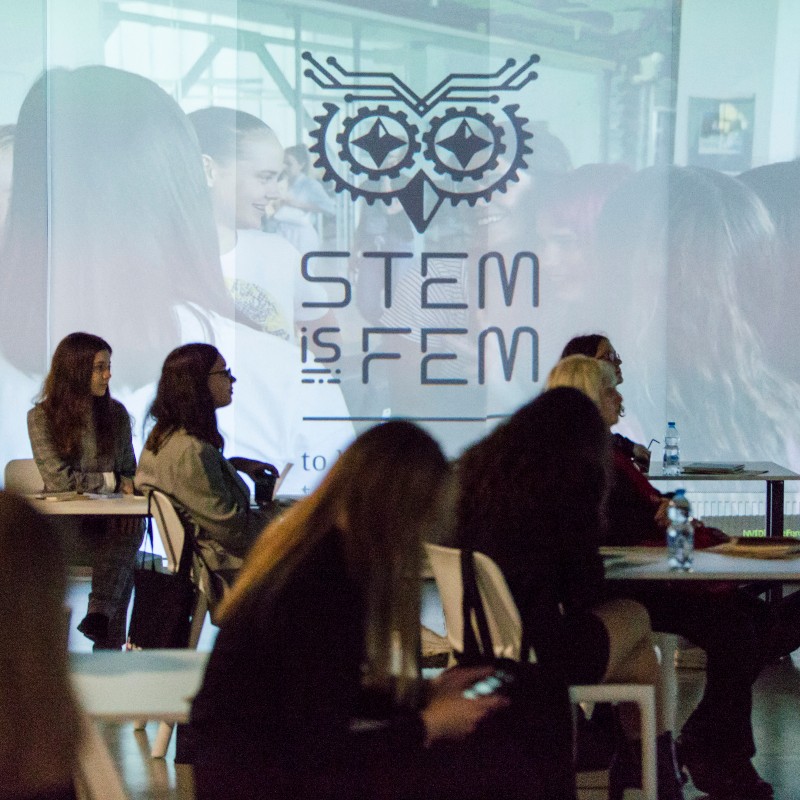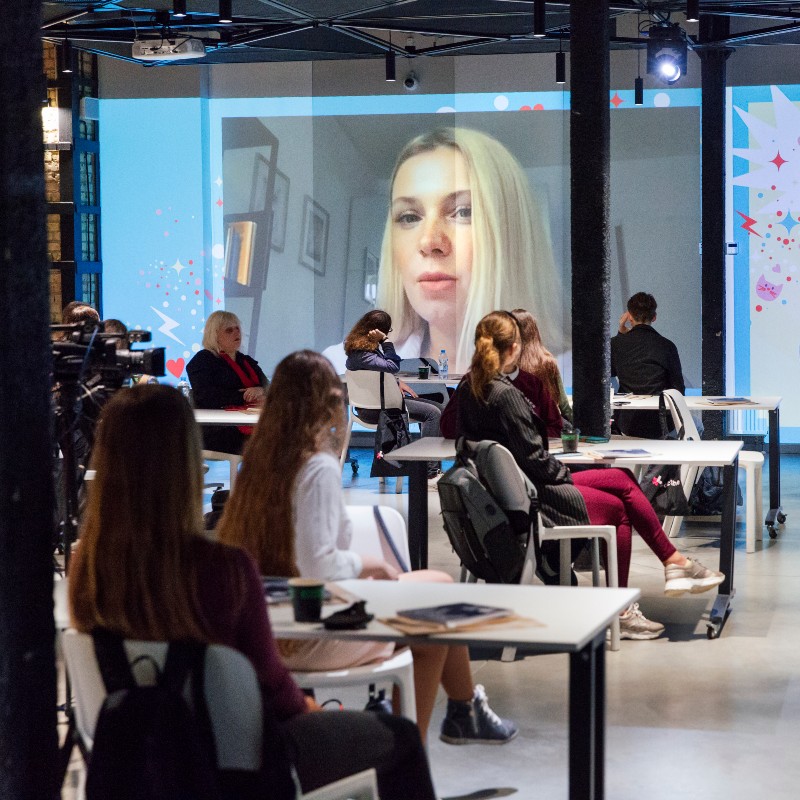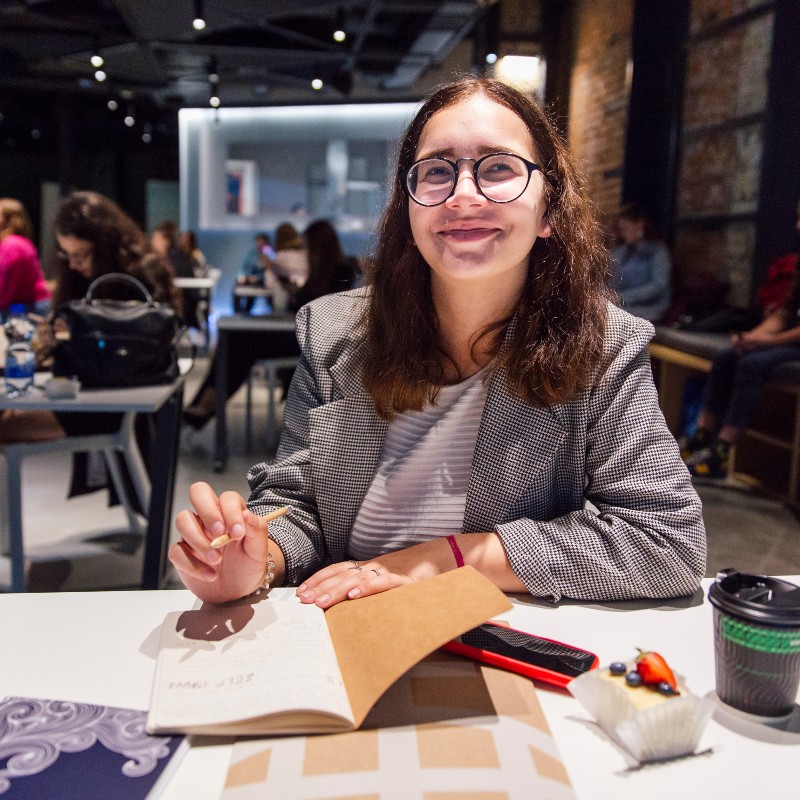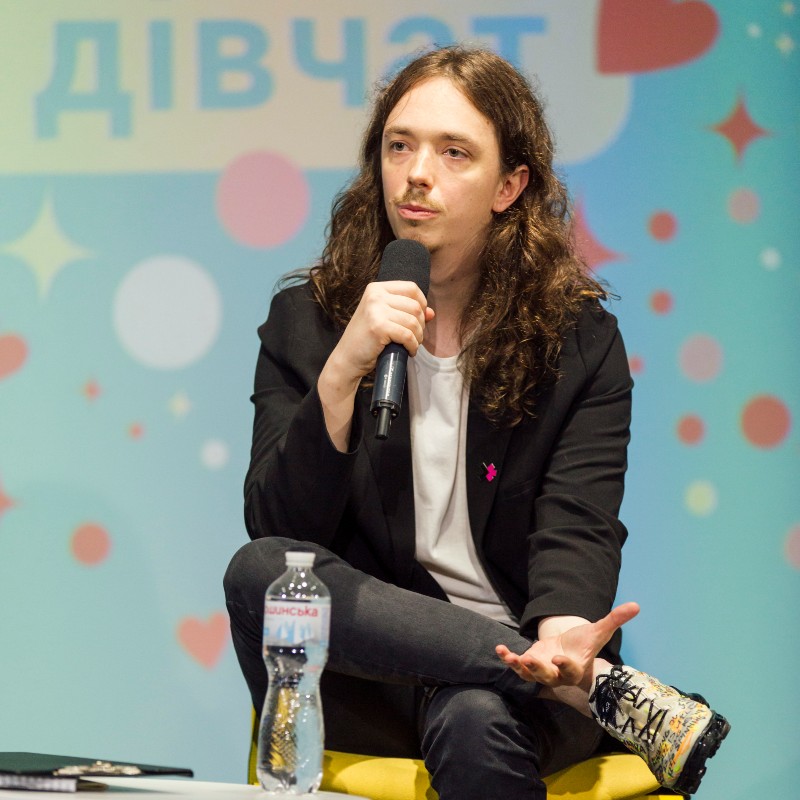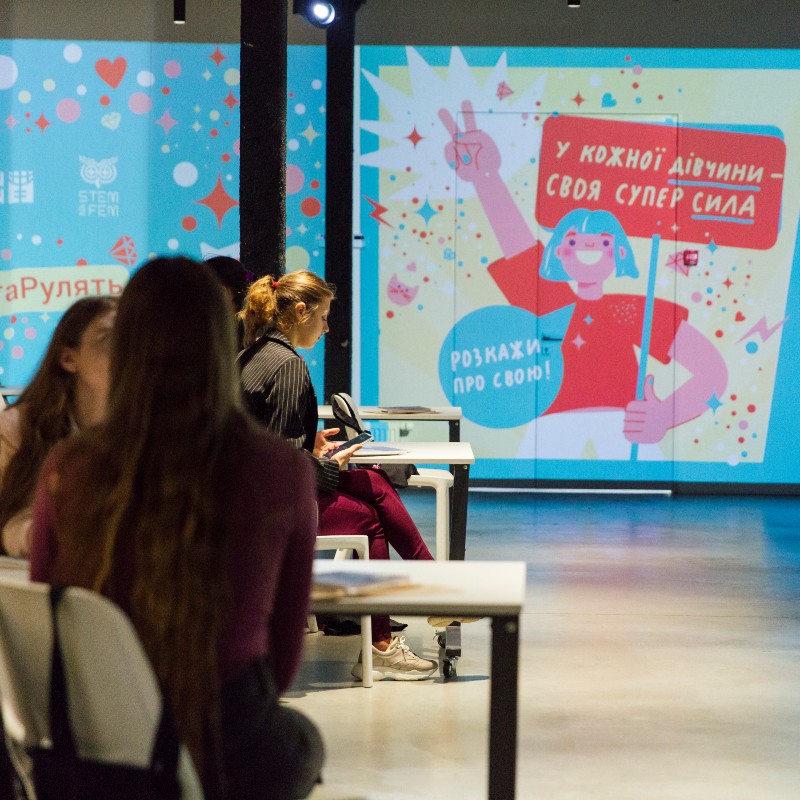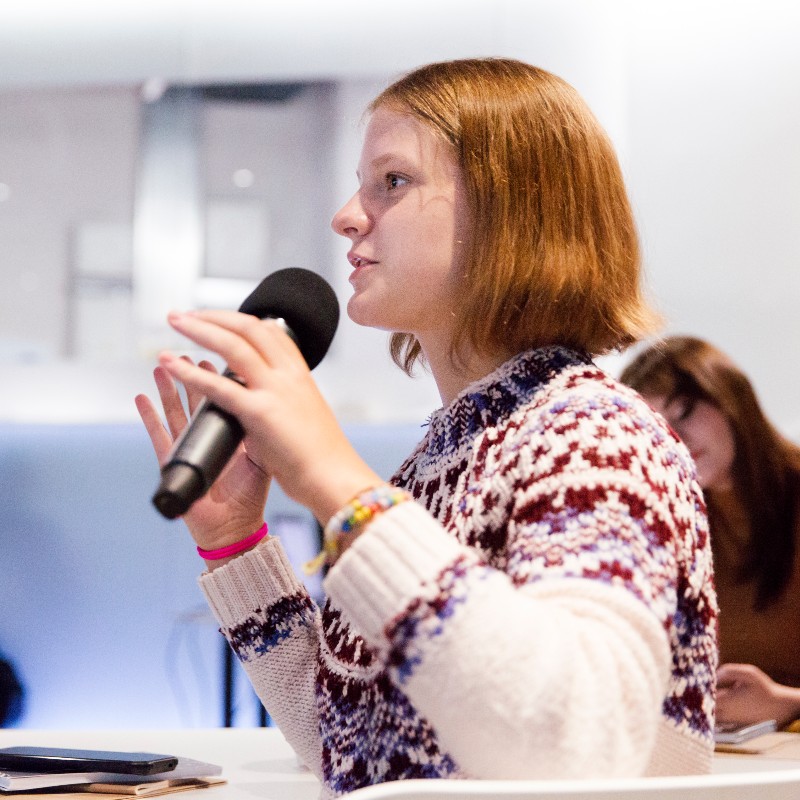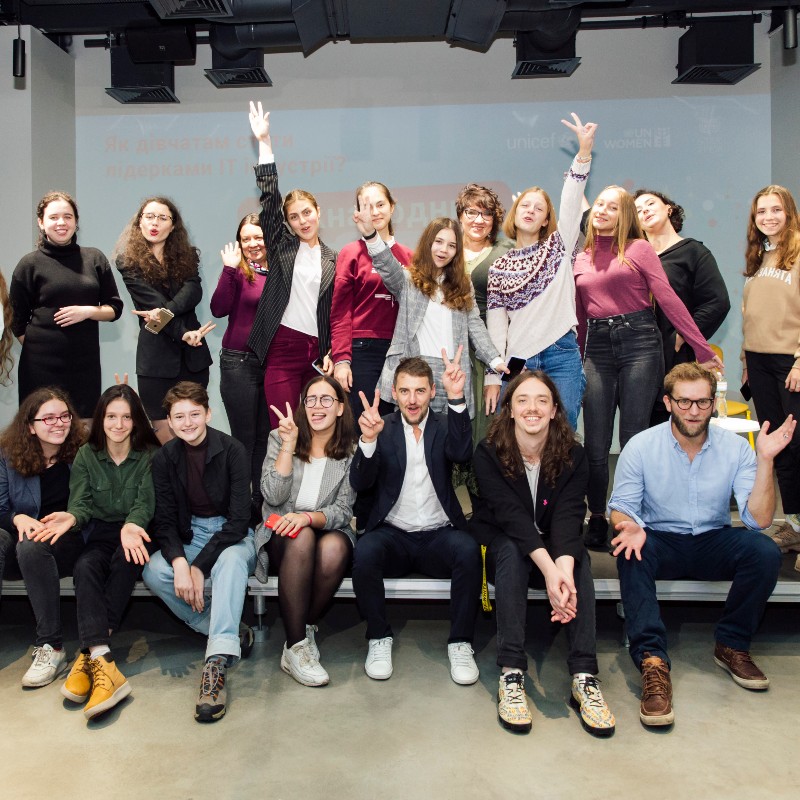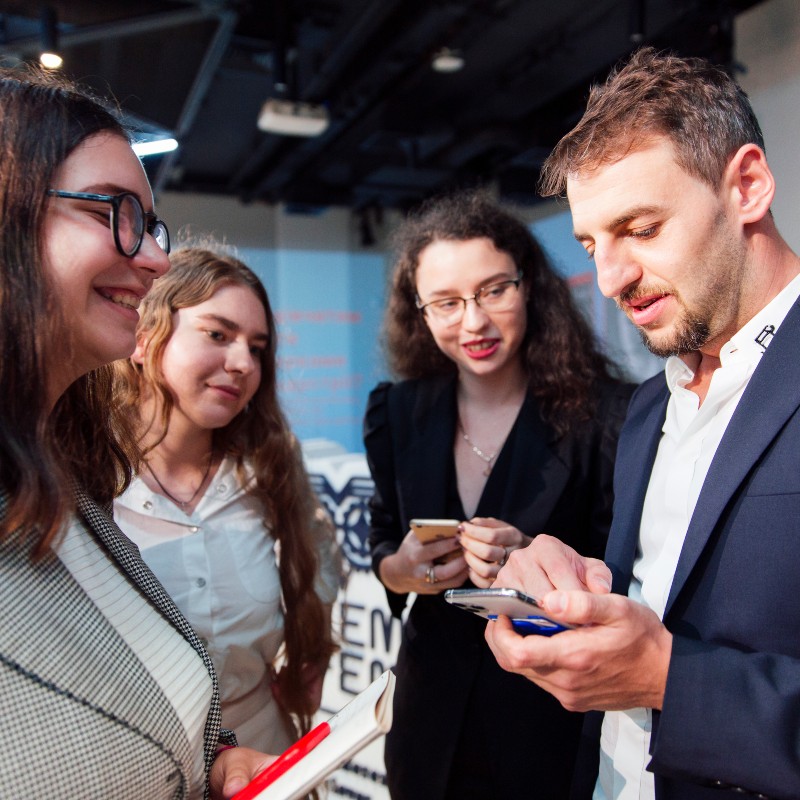 Every year on October 11, the world celebrates International Day of the Girl Child, first proclaimed by the United Nations in 2012, to increases awareness of gender inequality faced by girls worldwide based upon their gender.
On the eve of International Day of the Girl Child in Ukraine, the United Nations Children's Fund in Ukraine (UNICEF) together with partners STEM is FEM and UN Women in Ukraine brought together young people and experts. In the innovation park UNIT.City, they all discussed the topic "Girls in IT: how do girls become leaders in the IT industry?" in order to hear the ideas and questions of the girls about development in the profession.
Today in the Ukrainian IT industry, there are 24% of female IT professionals and their number is growing steadily by 16% a year. The participants of the discussion also believe that age or gender is not an obstacle as they are already successfully developing their own innovative and social projects in their communities, including in the East of Ukraine.
The UN Children's Fund in Ukraine supports equal opportunities among children and youth.
'Gender equality is not just about women's rights. Equality provides every girl and boy, man and woman with the opportunity to realize their potential. By reducing inequalities, we are strengthening the economy and building a world where everyone wins regardless of age or gender,' said Lotta Sylwander, Head of UNICEF in Ukraine.
The conversation was joined by top experts in the IT industry, both men and women, who run the most successful IT companies in the world and promote the principles of gender equality in their companies and in the industry as a whole. The participants from the youth programs who joined the event online and offline, discussed together with experts how to overcome stereotypes whilst choosing a profession, how to break the "glass ceiling" that limits women's career advancement and where to start, if you know that technology and IT is what you need.
Nina Levchuk, startups and venture funds sales lead at German Google office
For seven years, more than 40 girls asked me how to grow and achieve their goals. And I noticed common features. When they talk about their career prospects or their future, they do it only with the closest circle of people, but not at work. So lesson №1: learn to talk about yourself. Before you rush to study courses on how technology is evolving or how to invest, take a course on how to tell a story about yourself.
Salaries for women are indeed lower than for men. But women often do not use the opportunity to tell their management that their work costs more. Lesson №2: talk about what you want (higher salary, vacation, new position). People can't read your mind!
Lesson №3: You will be able to position yourself and your desires well if you clearly understand what you want. Don't be afraid to dream and say out loud that you deserve more. For example, write who you want to be in ten years. And then ask yourself, "What do you need for this?" And then go forward to the goal!
Sergey Tokarev, RefaceAI investor and Cyprus IT Forum partner
It does not matter to the employer whom to hire: a man or a woman. What matters is their way of thinking, the approach and creativity. Be creative!
In our company about 30% of employees are girls. Our goal is to increase the number to 40%.
HR department and us have analyzed whether the girls really have a lower salary. And it is true! However, the problem is that girls often ask for a low salary from their employer. Instead, men almost always praise themselves. Ask for more, don't be ashamed! In the worst case, you will simply get "no" in response.
Andrey Klen, co-founder and marketing director of Petcube
3 key principles for people doing something new:
1. Do not be afraid and be ambitious. All barriers are in our heads.
2. Learn new things all the time. There is a lot of information on the Internet. You need to understand and find out what exactly you need from all this and in what sequence.3. Don't be afraid to ask for help. Don't be afraid to talk to other professionals. Whatever you want to do, someone else might have done it a million times. That's why there is always someone whom you can ask.
If you see that someone treats someone as a sexist, discriminates their abilities or personality, you should not be afraid to point this out, to say out loud that this is not acceptable. If everyone does this way, the system will work better over time.
Employers value soft skills. In particular, the ability to learn quickly. For example, it is valuable to be able to quickly understand the situation if suddenly you find out you do not know something.
70% of our users are women, and 60% of the company's employees are men. We want to reduce the gap. I sincerely believe that being different is more effective. Mixed teams with different competencies of employees yet balanced are more efficient and as a result earn more money.
Dmytro Voloshyn, co-founder of the online educational platform Preply
About 20% of developers have no IT education. The only reason you may need not only knowledge but also a diploma is going to work abroad. There, you can't do a thing without a diploma.
Each of us is the best at something. Someone knows how to code well, and someone - to play the guitar. Whatever you do at work, you have what no one else has, it is your personality. You should create your own brand. Do not be afraid to communicate on social media with subscribers and tell what you are interested in. At some point, if you face domestic sexism, you will have your own platform to share this experience with people and find support.
In Japanese philosophy, there is the concept of "Ikigai" that includes three things: what you want to do; what you can do; what you can be paid for. The cross section of the three lists is your way. 
The English always say "please" at the end. Learn to communicate with respect for your interlocutor.
Where to start if you want to join IT?
The hardest part is making the first step. The dialogue focused on the questions "where to start?" and here are the main recommendations we heard there:
Look for tests that employers give to future employees, try to pass them and study what you do not know yet;
Look for opportunities to participate in competitions, Olympiads, in particular in the prestigious annual student Olympiad "All-Ukrainian Student Olympiad in Informatics";
If you want to participate in student exchanges, competitions or contests, it is important to find people who is already experienced in that. They will tell you what should you do to make everything work, share life hacks;
Monitor the state program Ukrainian Startup Fund that provides funding to young entrepreneurs;
Monitor the youth development initiative programs of international organizations, in particular UNICEF. Yes, this is the UPSHIFT Ukraine program that develops the potential of young people by selecting youth from all over Ukraine; USAID, STEM is FEM and others. Look for programs and grants that match your goals;
In Kyiv, you can join Female Founders, a club of girls who have started their own business. You can find them on social media and ask them about where to start.