22 November 2021
Mobile exhibitions "She is science" were opened in different parts of Ukraine in November
An educational exhibition about 12 Ukrainian female scientists travels around Ukraine. Several bright exhibitions were opened in November.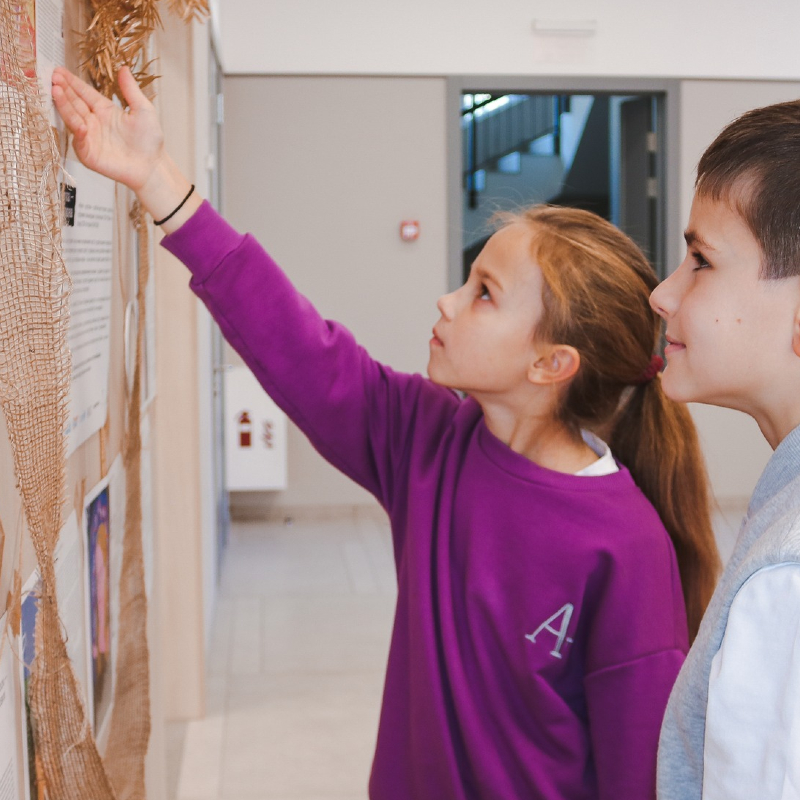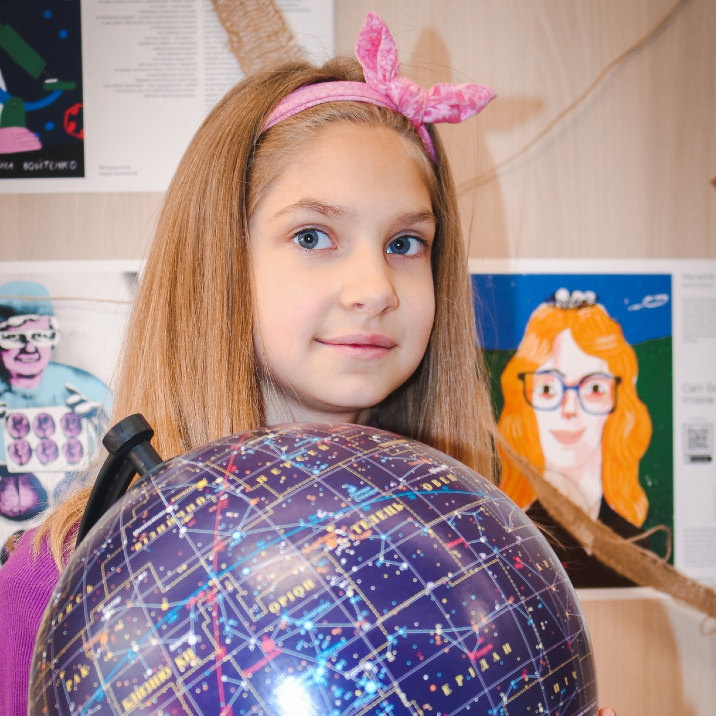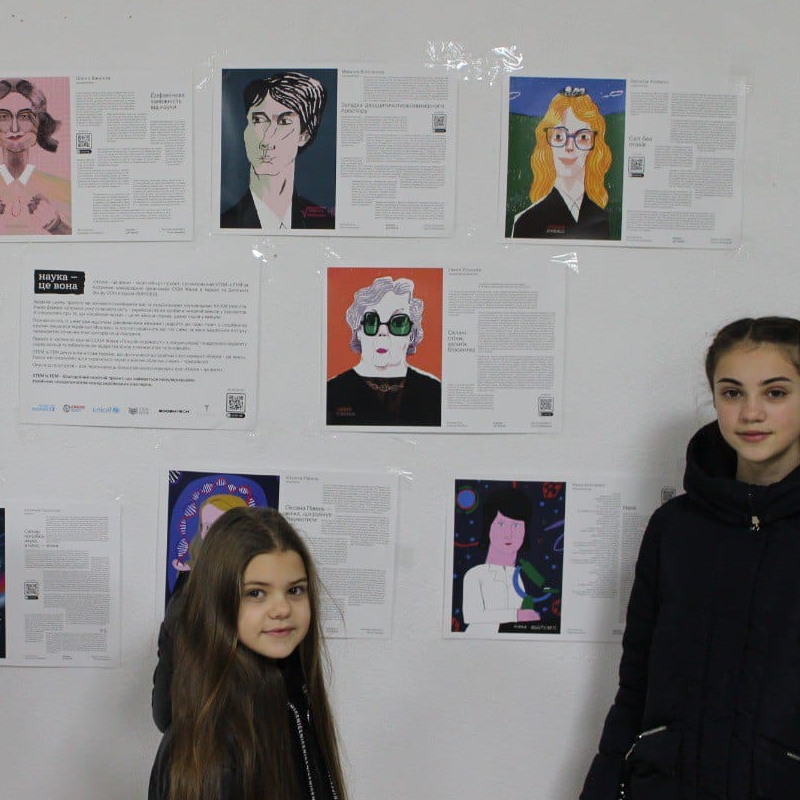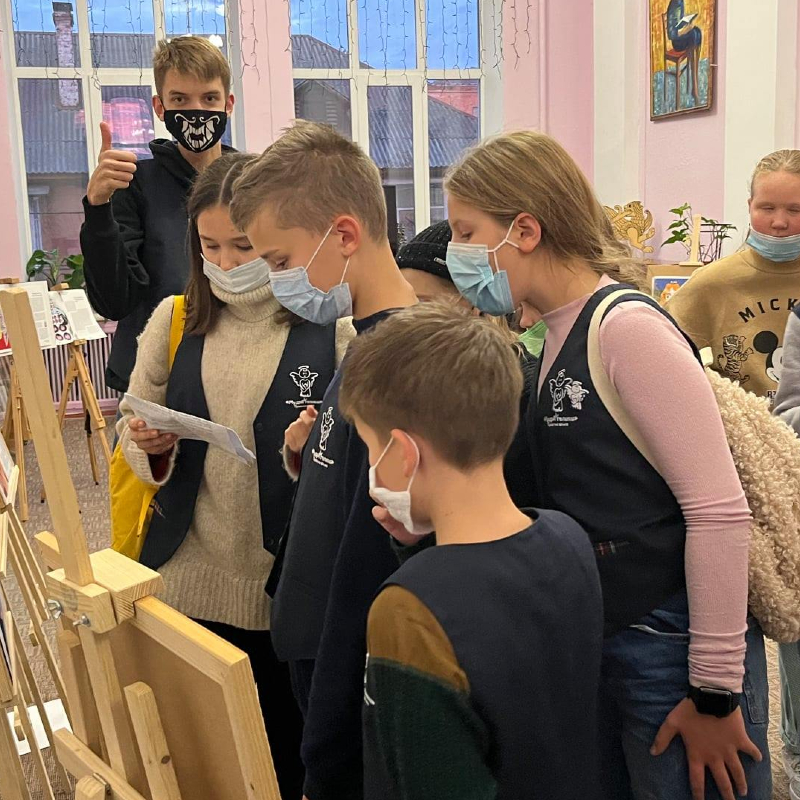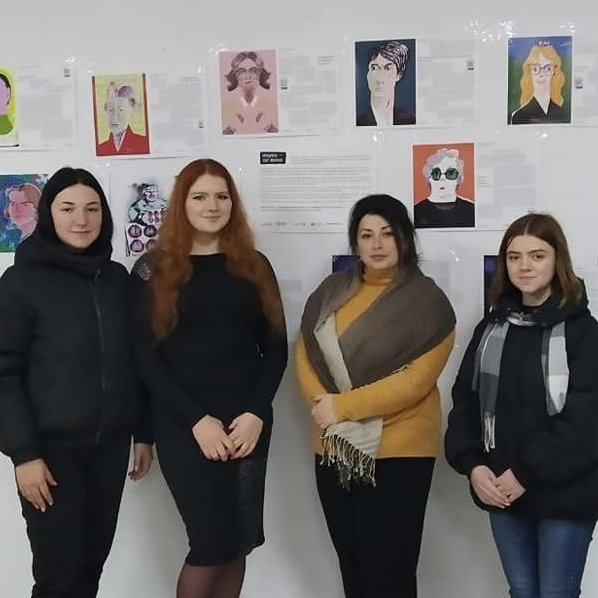 The exhibition "She is science" develops new superpowers and talents! In November, mobile exhibitions were opened in different parts of Ukraine.
The library of Lotatnyky hosted an exposition with portraits of scientists, organized by one of the readers of the library - a student of the Western Ukrainian National University Olesya Gerin.
Also, students of 10-A class of the Private Educational Institution "MudrAngelyky" presented in the library. M. Kotsyubynsky educational art project "She is science" as the experienced guides.
Making science and exploring the world is very exciting. At the exhibition "She is science" we tell about Ukrainian female scientists in an interesting and creative way. After all, creativity and science are closely linked.
Students of the Respublika Kids educational space were convinced of this. Preschoolers enthusiastically examined the bright modern portraits of cool Ukrainian scientists and listened to their stories written by the winners of the essay contest.
The traveling exhibition was also presented at the Baryshivka Gymnasium, and will be opened in other schools of the Baryshivka Territorial Community.
We are grateful to everyone who promotes fascinating science with us.
STEM is FEM is implementing an educational art project "She is science" with the support of the UN Women in Ukraine and the UN Children's Fund in Ukraine (UNICEF) as part of the global UN Women "Generation of Equality" campaign.