1 December 2021
Daria Kovgan
Grand Prix of the module "IT: eLearning"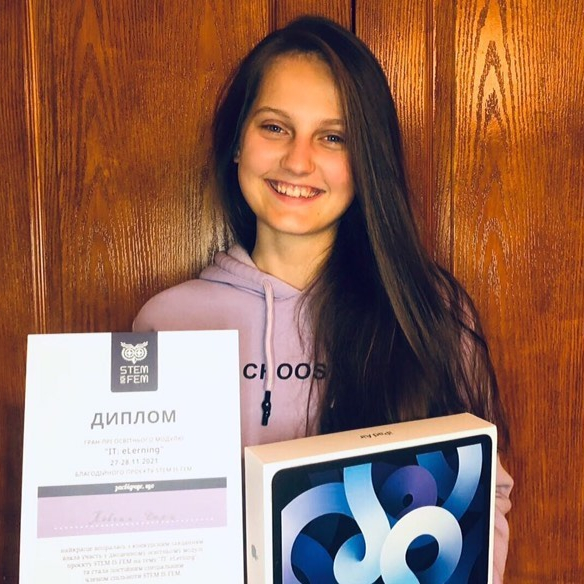 Daria Kovgan from Zaporizhzhia, 17 years old.
Interests: psychology, mathematics, investment and finance, pedagogy, foreign languages, social enterprise, volunteering.
I will write about my hobbies: reading, solving math problems, communicating with people, drawing, I love listening to music, teaching someone math.
On November 27-28, I had the opportunity to take part in STEM is FEM project. The module was dedicated to the IT field and these 2 DAYS WERE INCREDIBLE: talking to successful and positive women, meeting with like-minded participants in the project, and a lot of useful information. After listening to all the material of the module, I had the opportunity to solve a certain educational problem using my knowledge, prepare a project and defend it. I still remember this feeling of unexpected joy when I was announced the winner of the competition and my project was named the best one. I am infinitely grateful to the organizers of the project, all the speakers and participants of the module for a cool and impressive atmosphere!