26 August 2020
Lotta Sylwander
UNICEF Representative in Ukraine. Motivational speaker at the Mechanical Engineering module.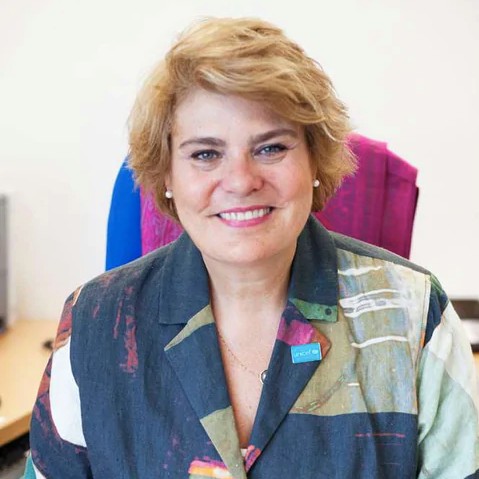 Ms. Lotta Sylwander joined as UNICEF Representative in Ukraine in March 2019. Ms. Sylwander brings with her over three decades' of substantive experience in the social development sector, garnered from leadership positions she held in many regions across the world where she championed the cause of children and women.
Prior to her appointment in Ukraine, Ms. Sylwander served as the UNICEF Representative in Philippine since 2014. In this capacity, she was responsible for planning, implementation and evaluation of a broad range of UNICEF programmes, both developmental and humanitarian, benefiting children and women in Philippines.
Earlier, Ms. Sylwander served as the UNICEF Representative to Viet Nam from 2010-2014 and she was UNICEF Representative in Zambia from 2006-2010
Before joining UNICEF, Ms. Sylwander served as Deputy Director General and Director of the Africa Department at the Swedish International Development Cooperation Agency (Sida). She held this position from 2001-2006.
A Swedish citizen, Ms. Sylwander holds an equivalent to MSc. in Social Anthropology. Ms. Sylwander began her career in NGO work in Sweden and spent time in the Philippines in the 1980s. A university lecturer at the University of Stockholm, she worked as Socio-Economist for UNDP in Zimbabwe (1990-94) and later worked as an independent development consultant. She first joined Sida in 1996 as a Social Development Advisor in South Africa and later held positions as the Senior Social Development Advisor and Special Advisor on HIV and AIDS at Sida headquarters in Stockholm.