15 November 2019
The Winner of the Biotechnology Module Attended Perspektywy Women in Tech
Thanks to the STEM is FEM charity project, the Ukrainian schoolgirl attended the largest Polish technical summit for women.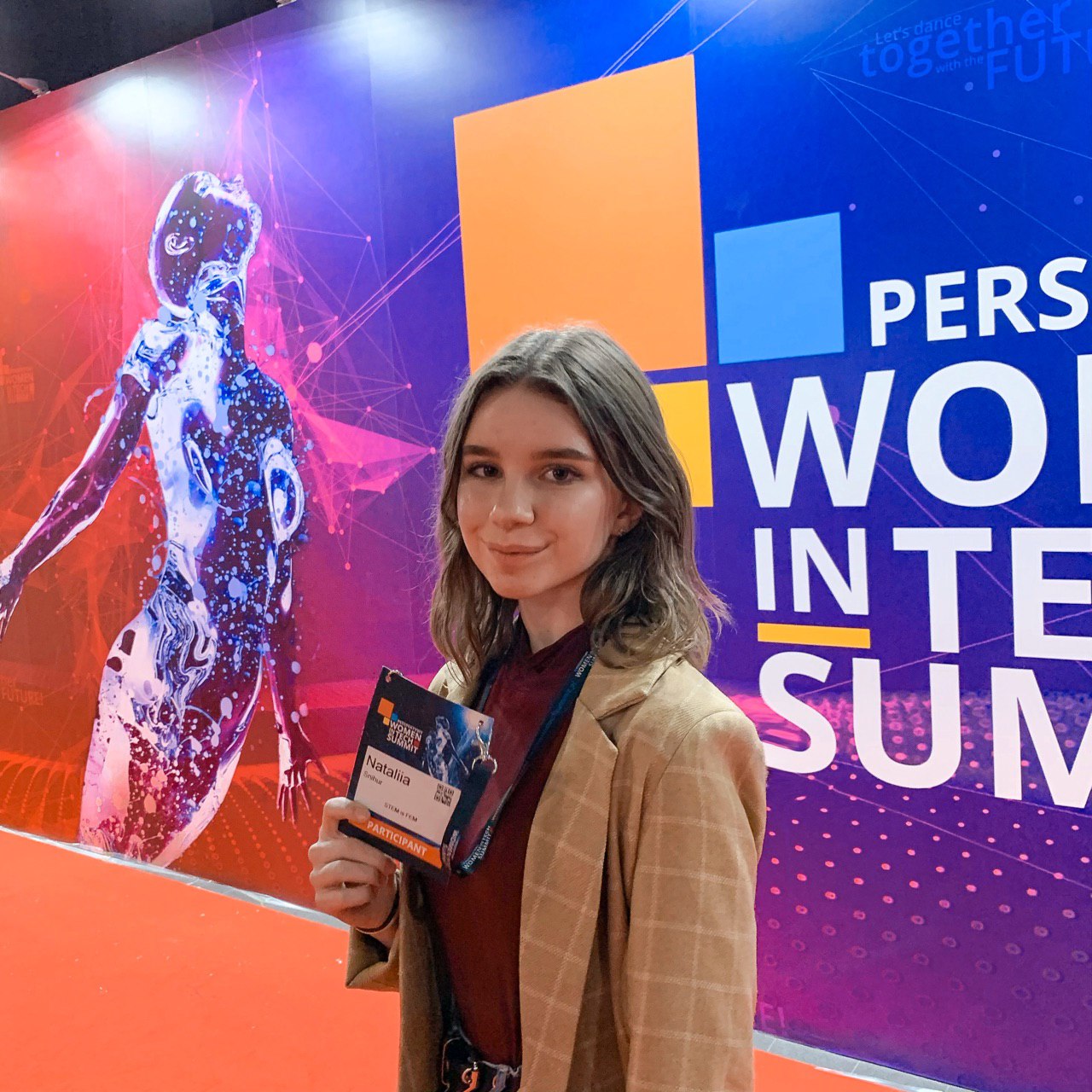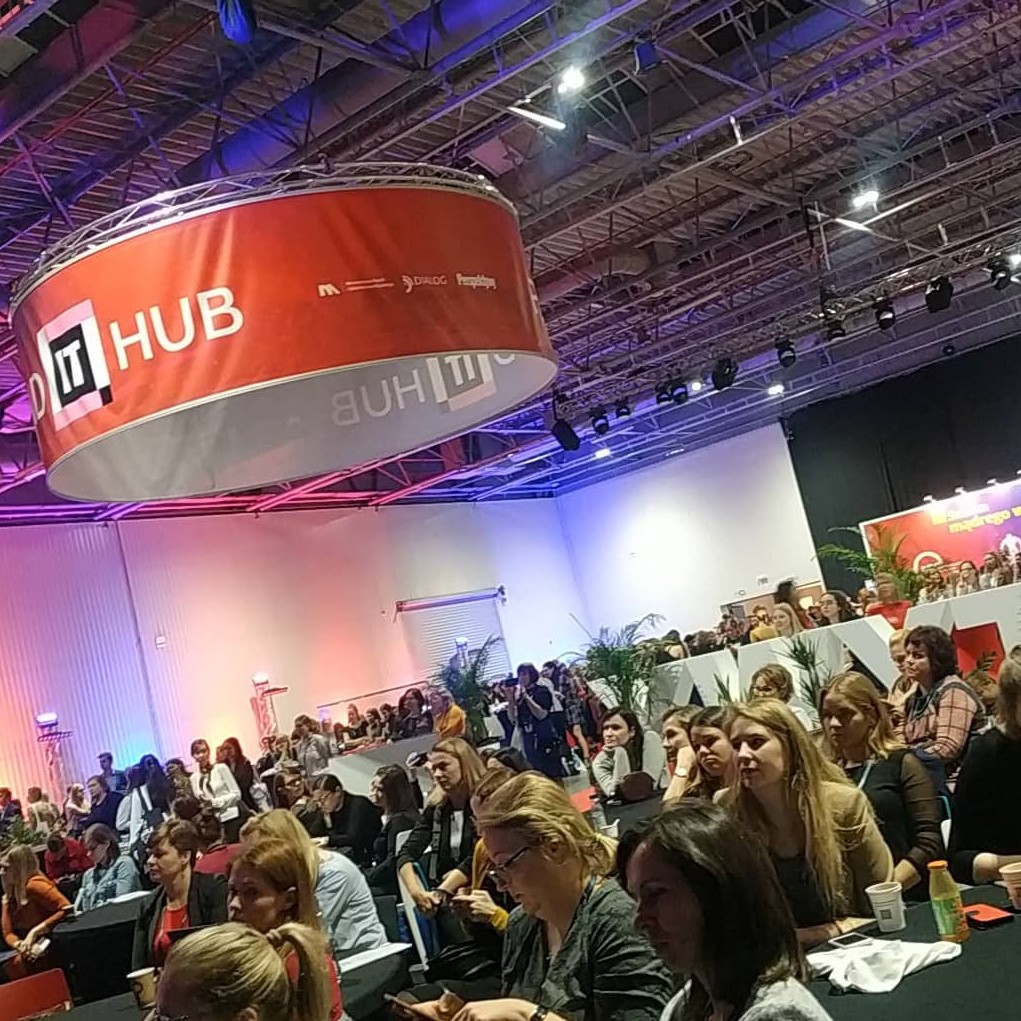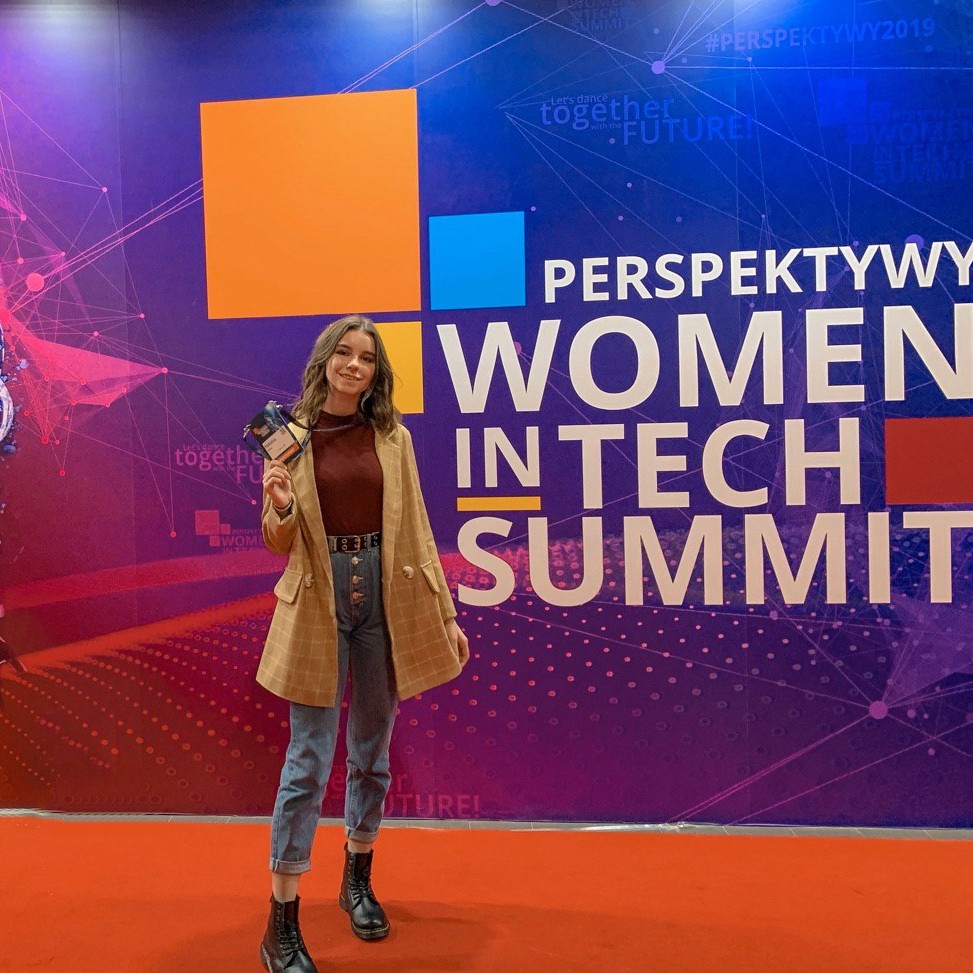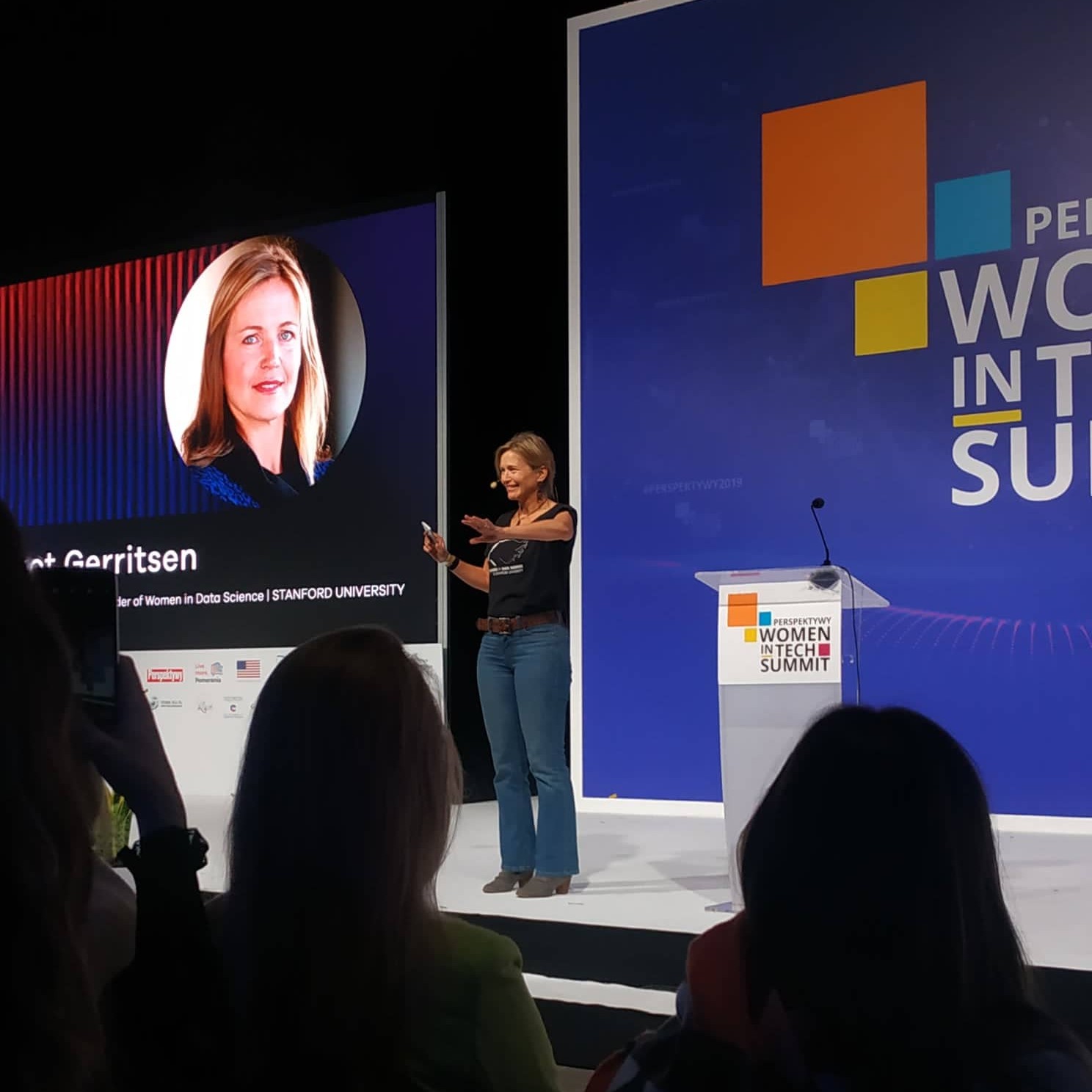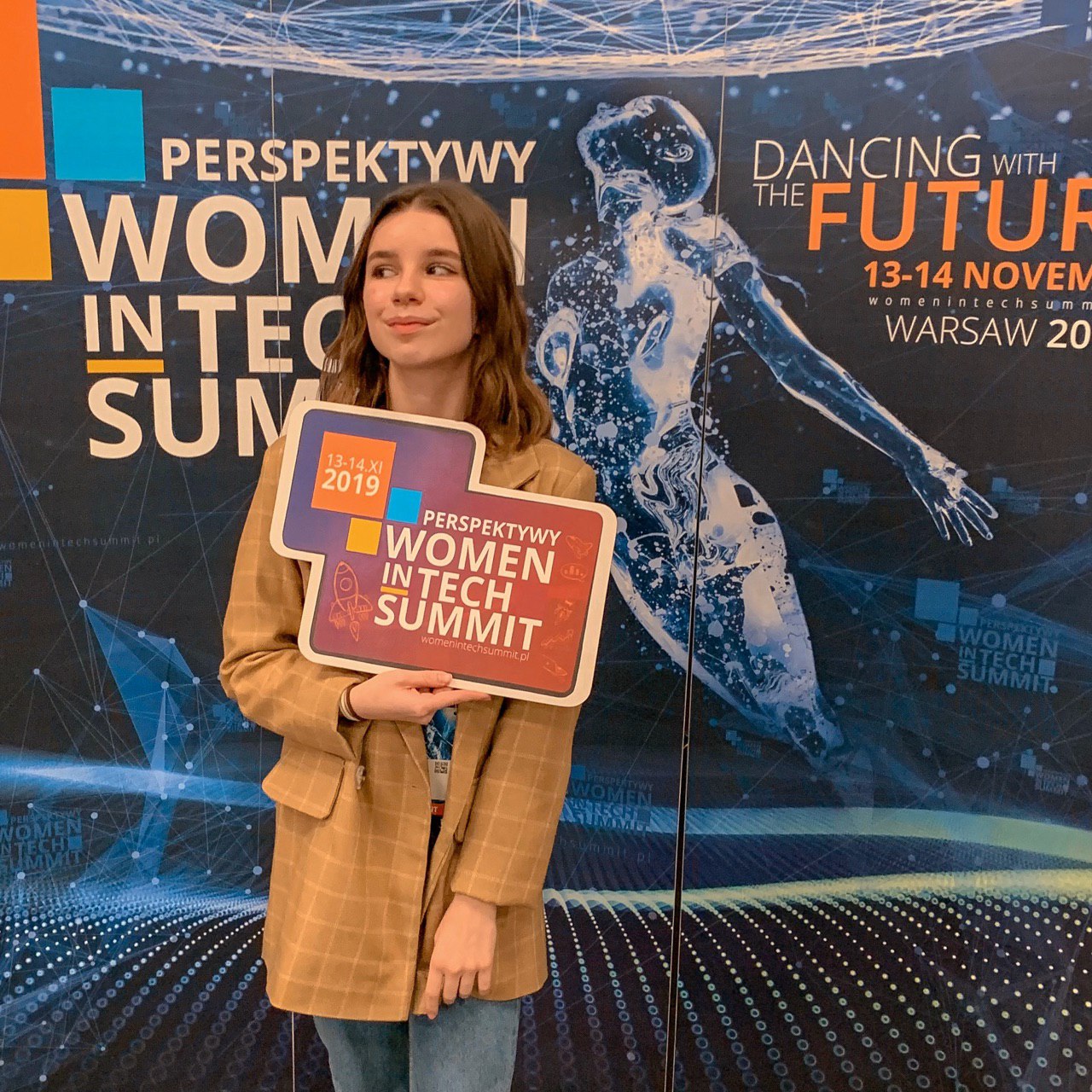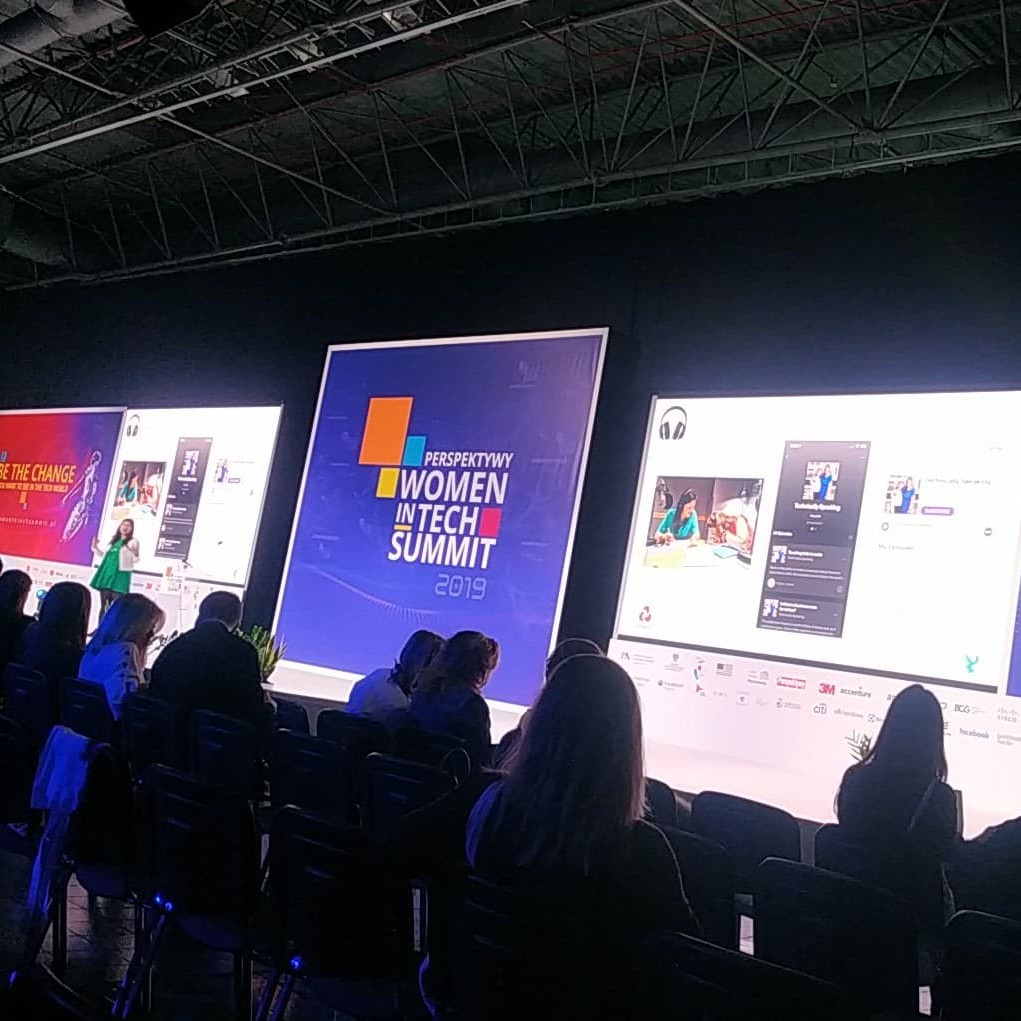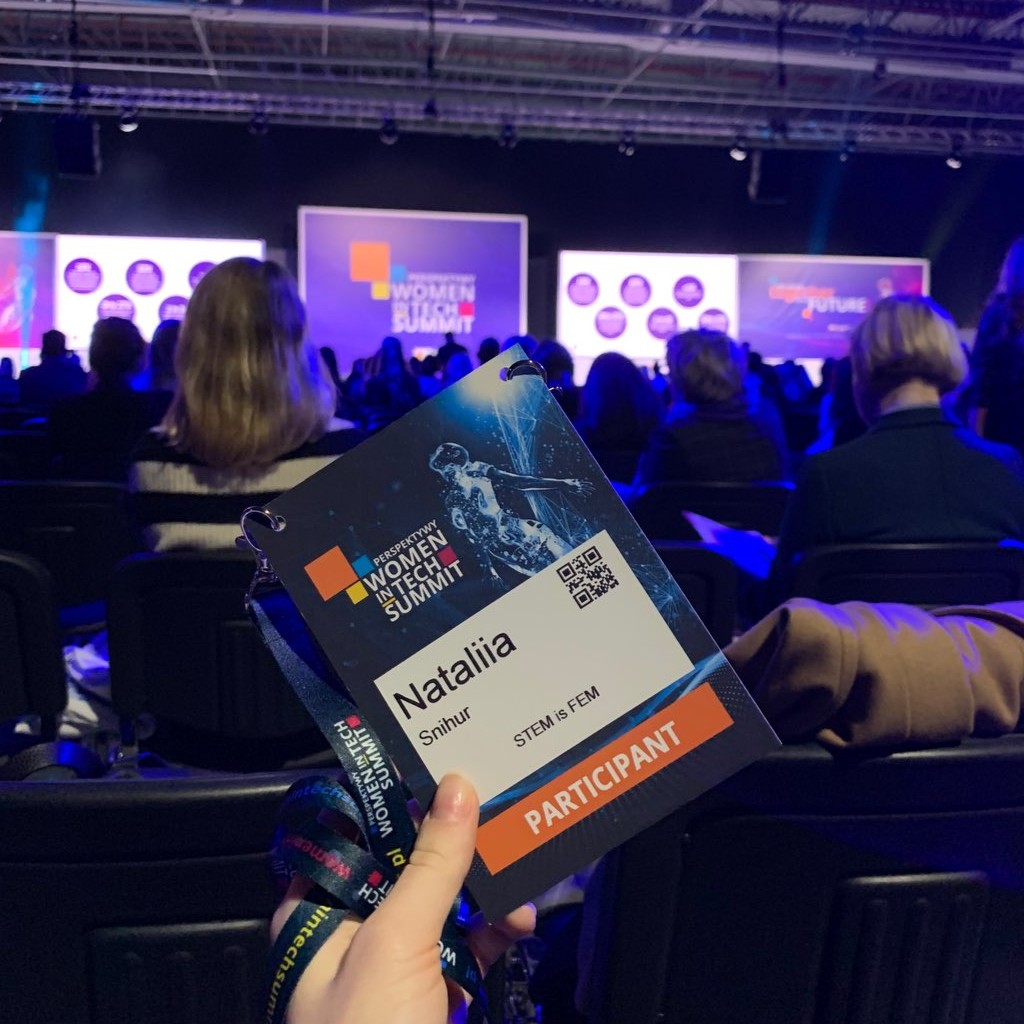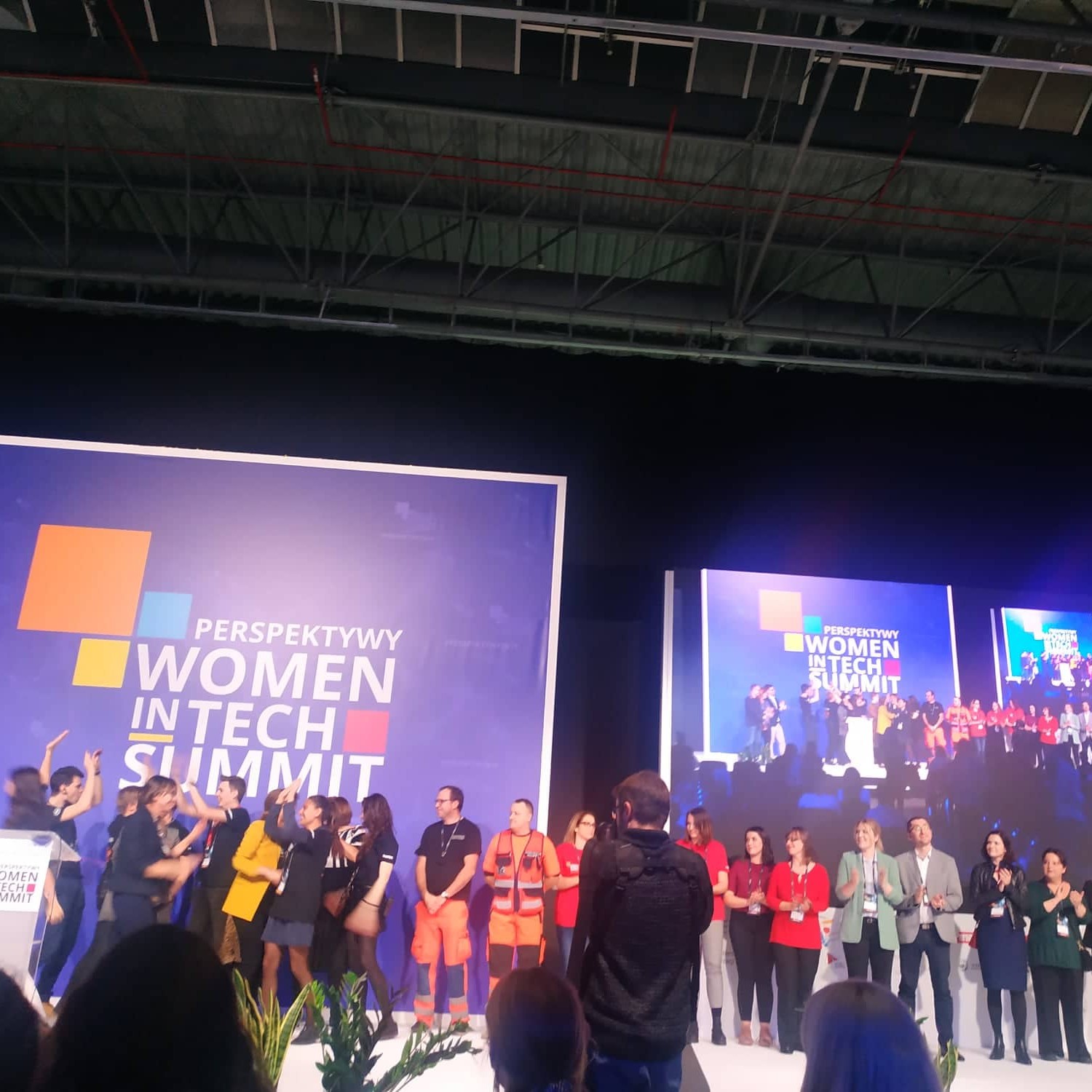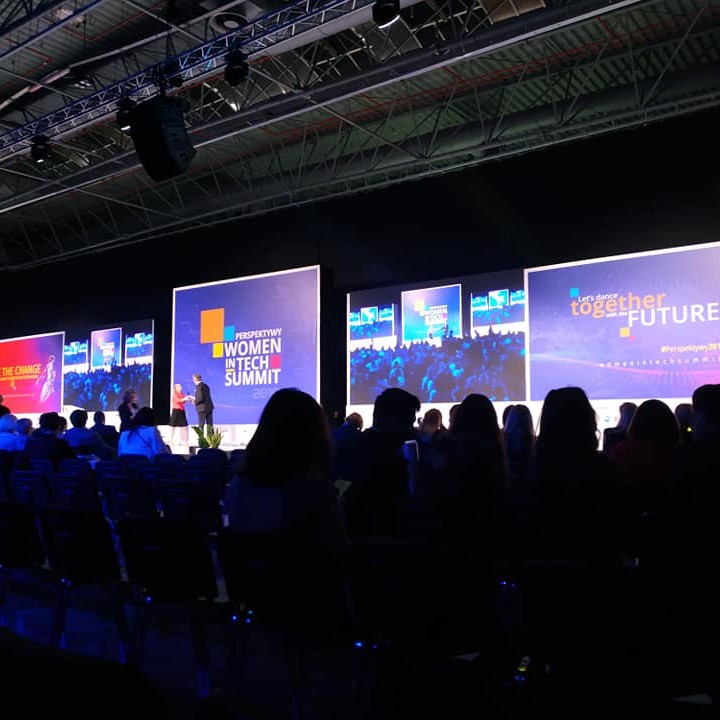 Nataliia Snihur, 16 y.o., from Odessa demonstrated the best biotechnology knowledge during the STEM is FEM educational module and participated in Perspektywy Women in Tech. It is Poland's largest international STEM summit for women. This year, more than 6300 participants from 52 attended the event.
"The STEM is FEM is probably the most interesting thing that happened to me over the last year!

When my teacher dropped me a link to the project, I was afraid to take the challenge. It seemed to me that the tasks would be too complicated and I would not be able to cope in 45 minutes. But then, I plucked up courage and took the test.

The tests were opened – and that surprised me most of all. That was the first problem because modern students are used to seeing the question and several options for the answer. Using the method of exclusion, they are trying to find the correct answer. But when you don't have the answers in front, you need to think a lot more, turn on the spatial idea of certain processes and phenomena, and, of course, turn your memory upside down to recall the right answer. Frankly speaking, it is quite difficult – especially because of the excessive amount of 'unnecessary' information in modern students' minds.

So, I took the test, sent in my results and forgot about it – I expected nothing more. It seemed to me that I had not been on time or that my answers had been wrong. But suddenly, I got a text message with the congratulations and the news that I got into TOP-30 of the girls from all over Ukraine. Honestly, I couldn't believe it! I was overwhelmed with all shadows of emotions and, of course, I was very happy!

The next stage was a two-day training module in Kyiv. And that's my favorite part of the project.

When I was on my way to the module, I thought I would not be able to communicate with the girls. I thought we would perceive each other as rivals or competitors. But, it was the opposite! It was somewhat difficult at the beginning to find the common ground with the girls. But already after almost an hour, we were already drinking tea and discussing the incredible women who had inspired us with their life stories at the beginning of the module.

Both days of the module were very interesting! On the first day, we had an incredible 'brainstorming'! We met amazing biologist Olha Maslova, who managed to tell us the most complicated microbiology issues in very simple words, and other self-made women. In the evening, we attended the DIAGEN Genetic Laboratory, where I could identify my blood type myself and see firsthand what scientists at the genetic labs were doing.

The next day, we attended the Bogomoletz Institute of Physiology NAS of Ukraine – and I also liked it a lot! And here comes the most important moment when you have to go out and tell 22 girls and the biology professionals how to grow an organ…

At that point, my heart just flew out of my chest. But most girls supported me and that helped a lot. To be honest, at the time of the performance, I felt better than in the Literature classes at school when I should recite a poem. I came on a stage. I calmed down. And I told myself not to peek anywhere! It worked out - I was not nervous and everything went very well!

After that, I exhaled and was waiting for that very moment together with the other girls. So, they start handing out the awards to the participants… Then, they say that they are going to say the winner's name… I hear my last name… It seemed to me that the whole Earth went down and I did not understand what was happening…

I was incredibly happy, and the smile didn't go off my face for more than a week. And then… I went to Poland to enjoy my prize.

Perspektywy Women in Tech is the largest international STEM Summit held in Warsaw on November 13-14. It brings together over 6300 participants from 52 countries.

More than 150 speakers have shared their stories. Among them were physicist Sabrina Gonzales Pasteurski, named the 'the new Einstein', Margo Gerritsen from Stanford, Josephine Smith, Head of the IT Department at Amazon, and lots of other successful women.

Frankly, I still can't believe I was there! I have received so much motivation in two days that now I want to work even harder to reach the new heights!

I am extremely thankful to STEM is FEM for the opportunity to attend the event. Thank you for those two days in Kyiv, which I miss very much. I wish I could repeat my experience there again and again… But I do hope that our communication with the girls and organizers doesn't end up. I do hope we will continue to support each!

And I want to tell all the girls who would like to participate in the following module but who are hesitating for some reason, to not be afraid! If you think you are not that cool, smart or good as the others – that's not the case! Each girl is special! And we all will achieve everything we want. Just believe in yourselves and you'll succeed!

To participate in such projects. Even if you do not win, you will be able to get acquainted with a certain professional sphere, and it will help you to understand if you'd like to connect your future life with it.

Best wished during the following modules!"
At the Perspektywy Women in Tech, 150 speakers from the world's largest companies – Intel, Siemens, Facebook, Google, Cisco, Amazon – participated in the event. They discussed the technology development in the world and the ways to empower women in this direction. For example, the Warsaw authorities are developing a network of free kindergartens to increase women's involvement in the field. There are also volunteer programs where female students can attend rural schools to talk about the STEM professions with the younger students. Thanks to such actions, Poland is already becoming the EU leader in the percentage of women in STEM-jobs. They also noted that companies supporting women in leadership positions have an average profit of 35% higher than those that do not.
STEM is FEM charitable educational project that is also working to bring the trend to Ukraine. The competition for the second educational module dedicated to IT is now open on our website. Senior students from all over Ukraine can participate until November 30. Good luck!