1 September 2020
Symphony of Production, Beauty of Welding and Test Ride: The Exciting Moments of the Module on Mechanical Engineering
The sixth module of the educational charity project STEM is FEM took place in Kyiv. The event was dedicated to mechanical engineering. It was attended by 30 girls from 13 cities of Ukraine.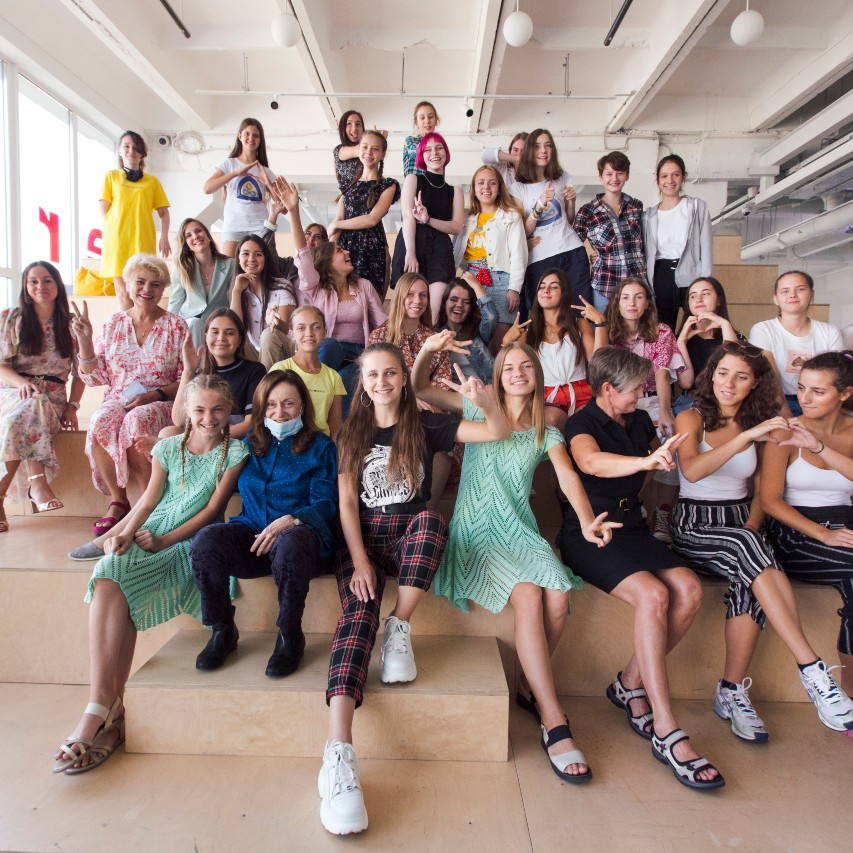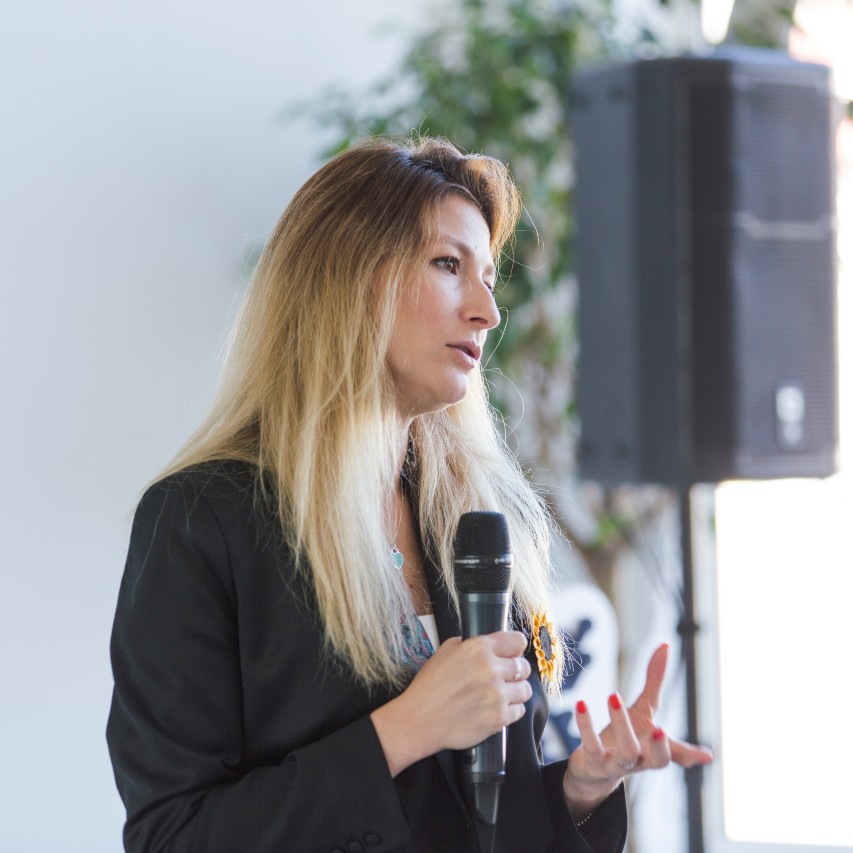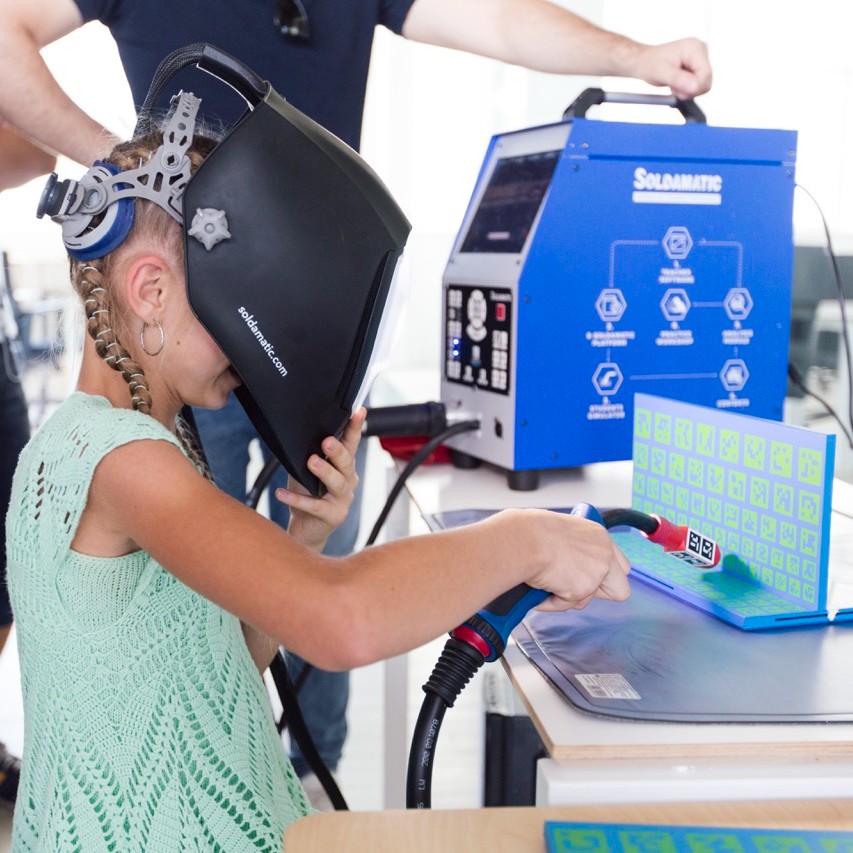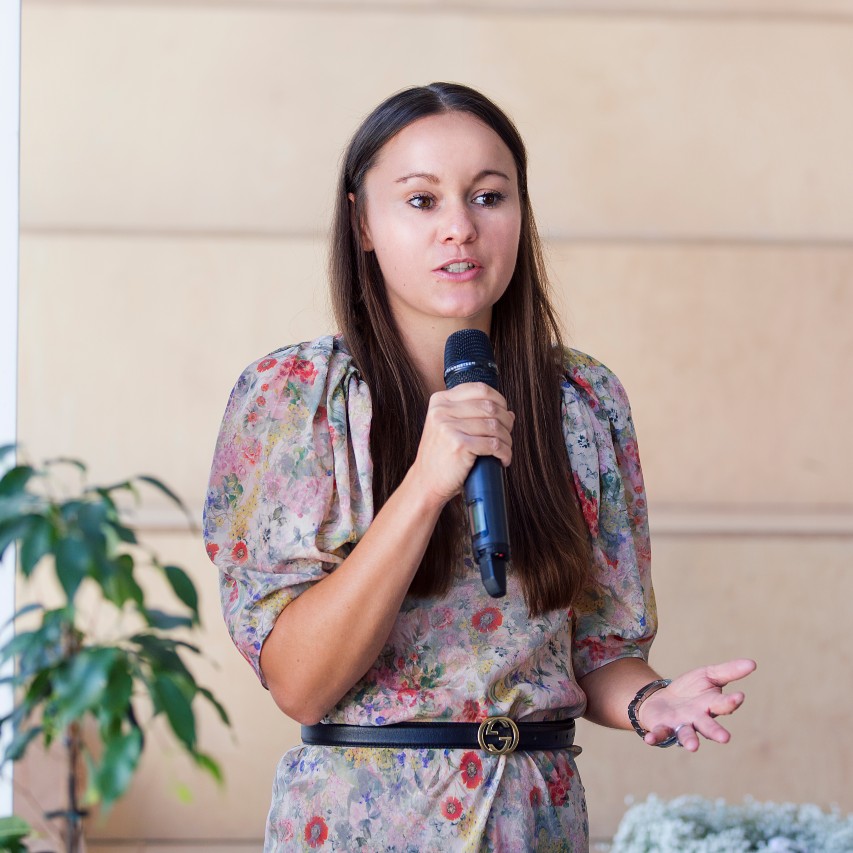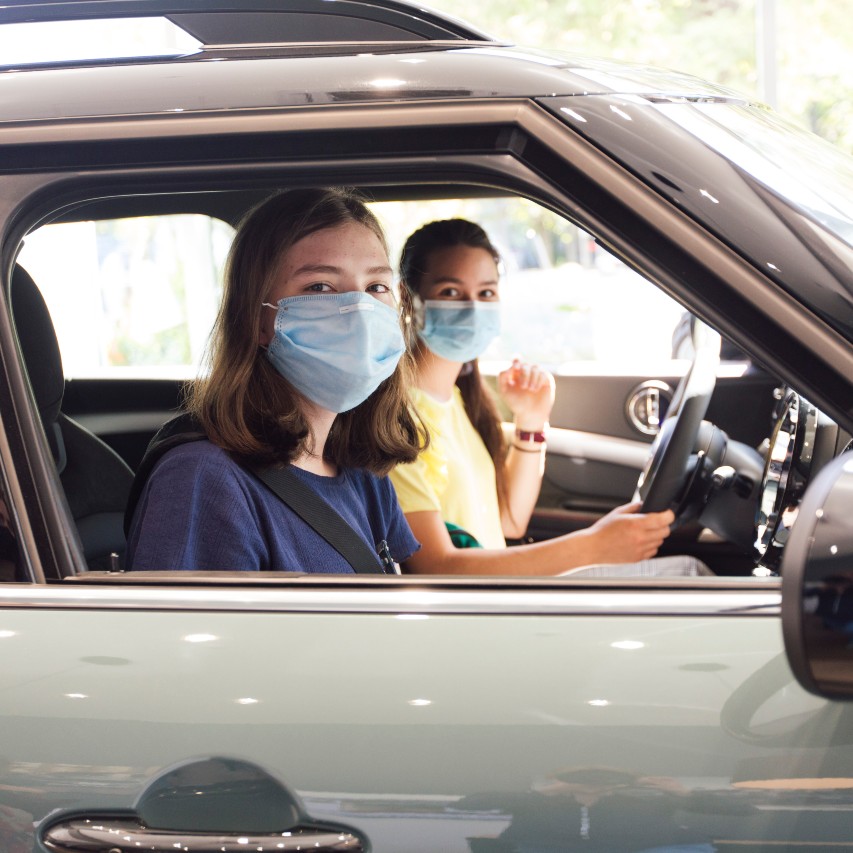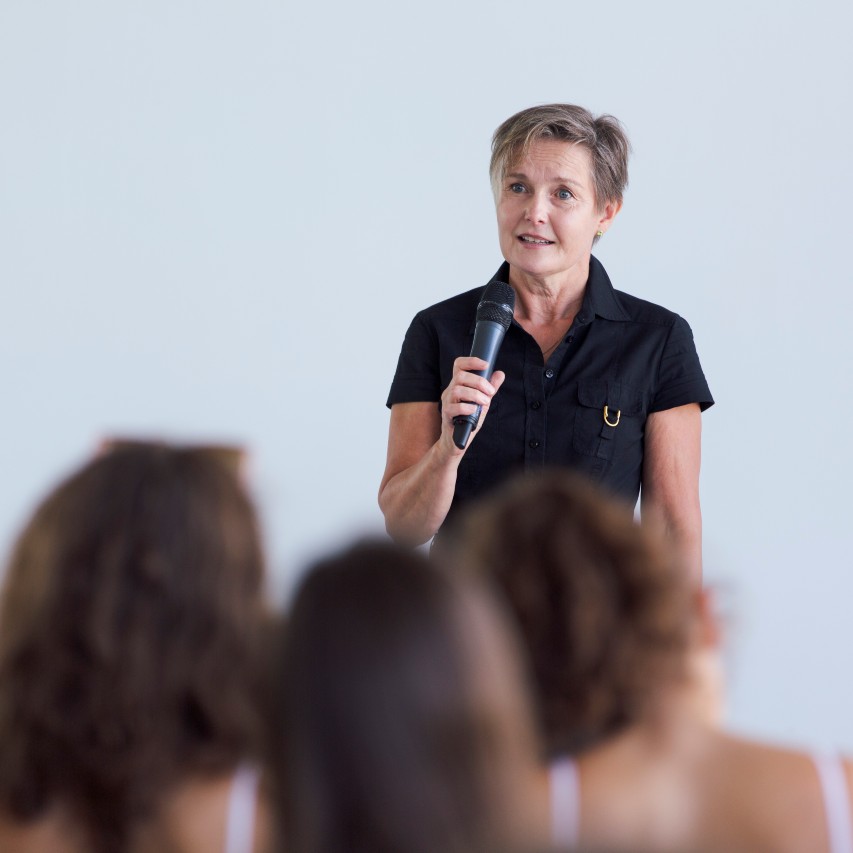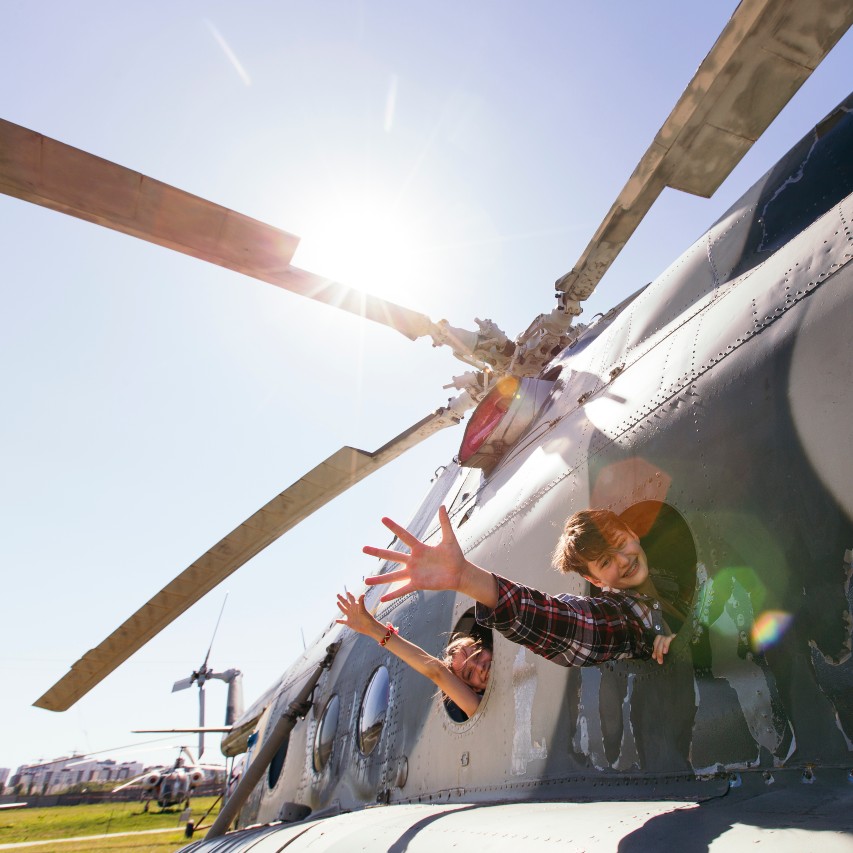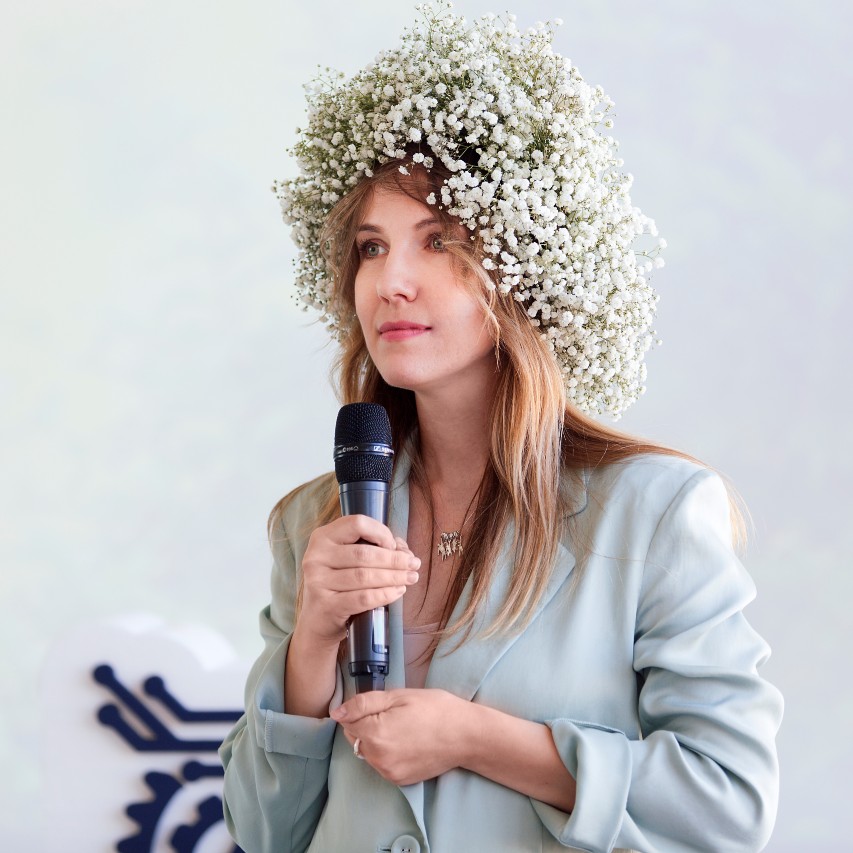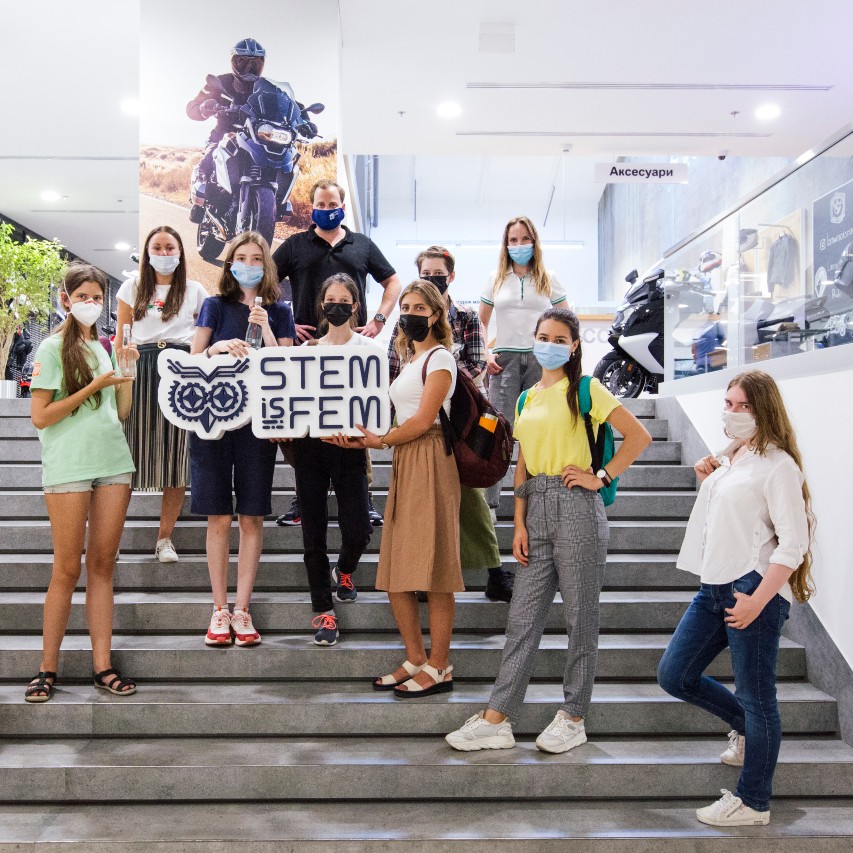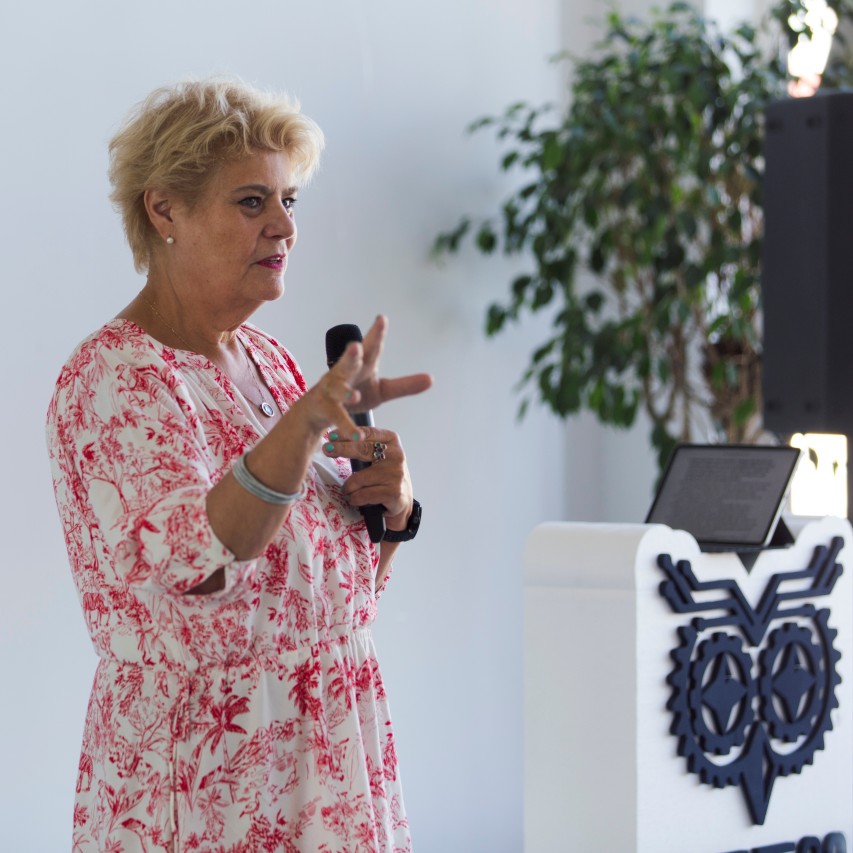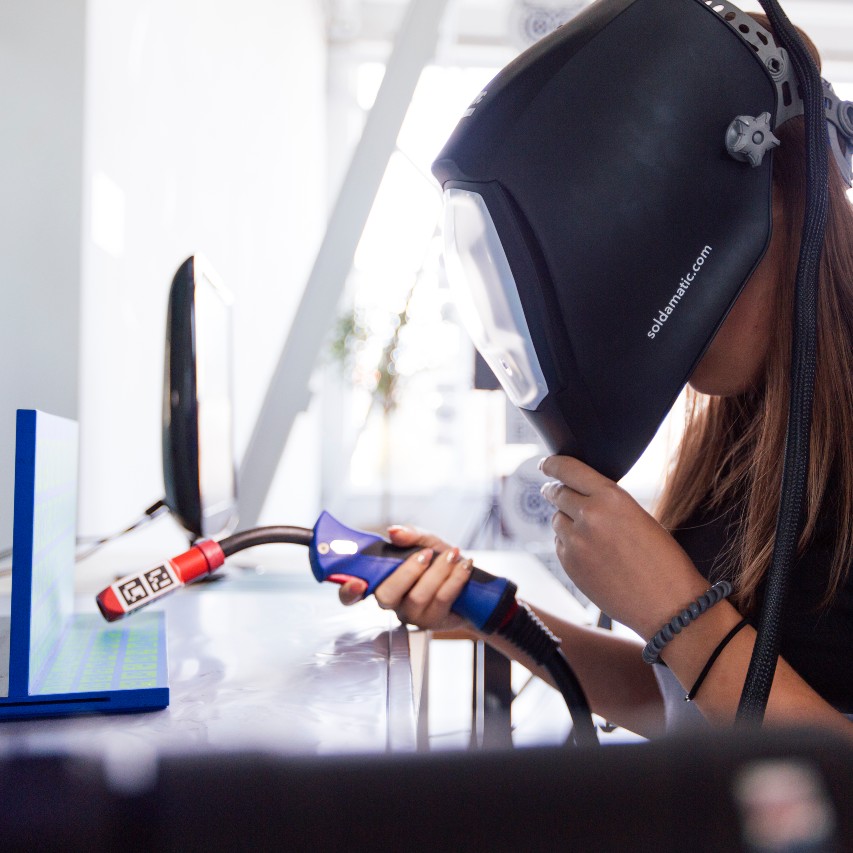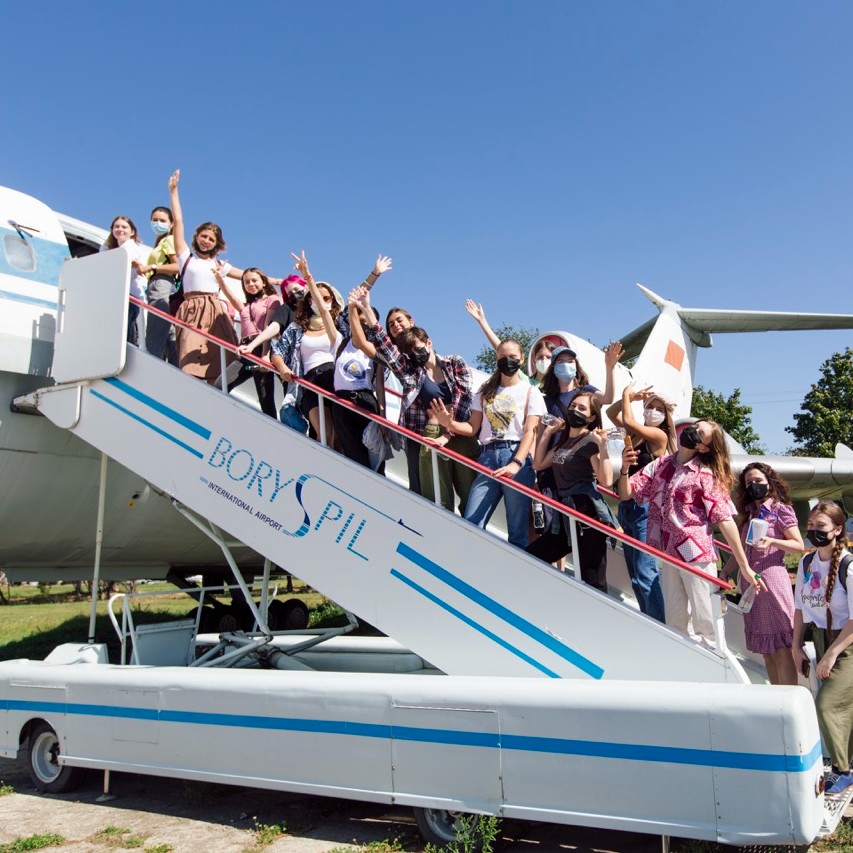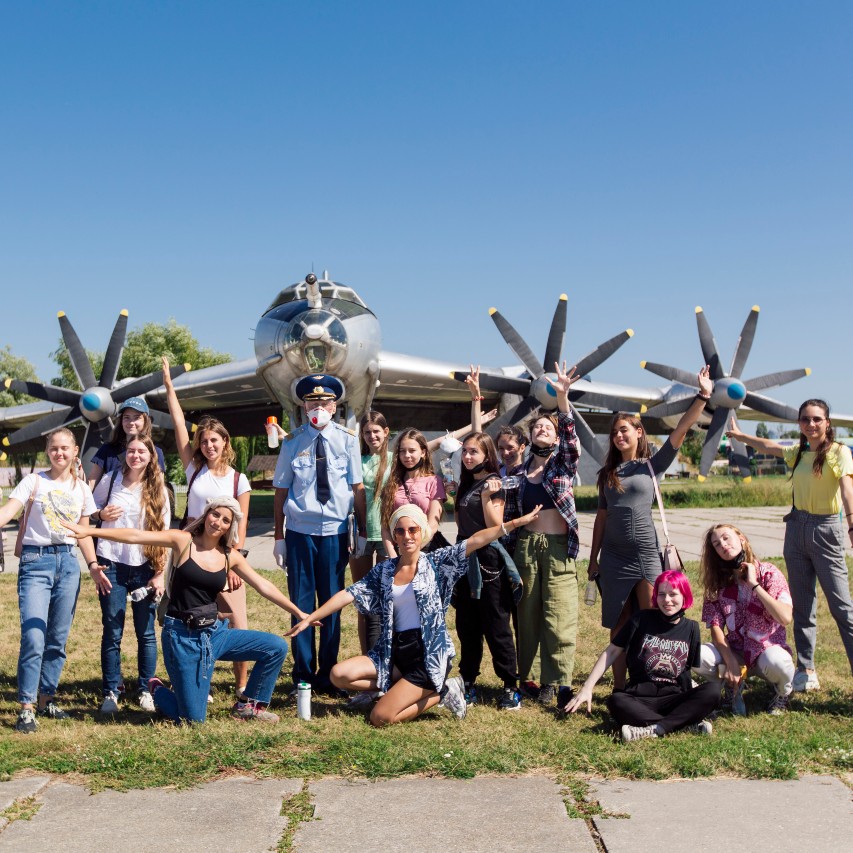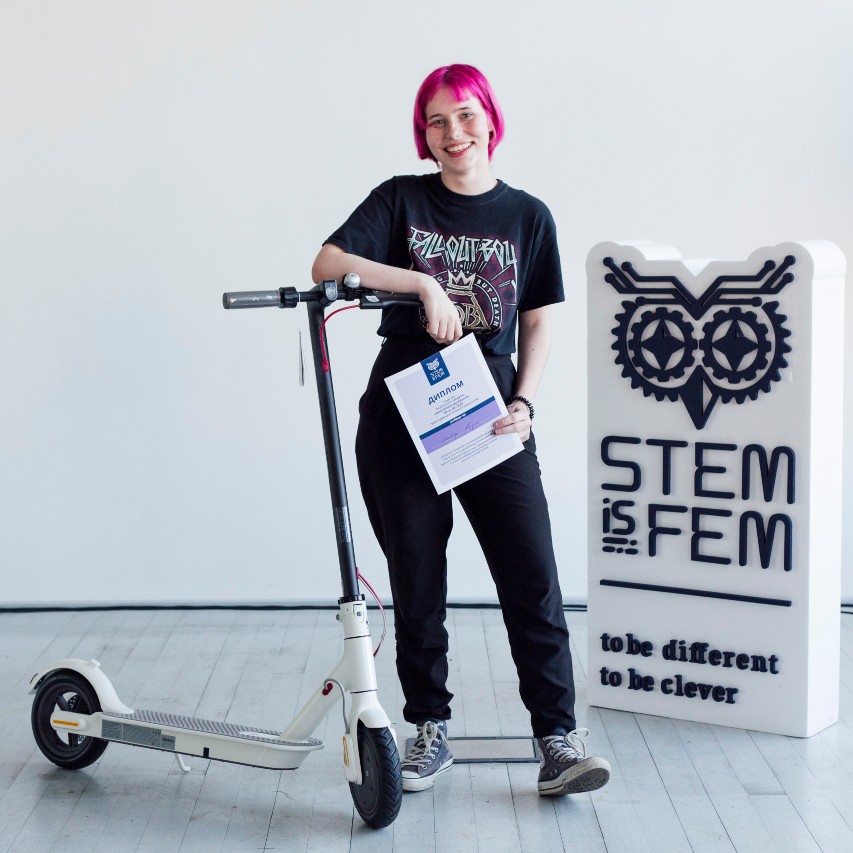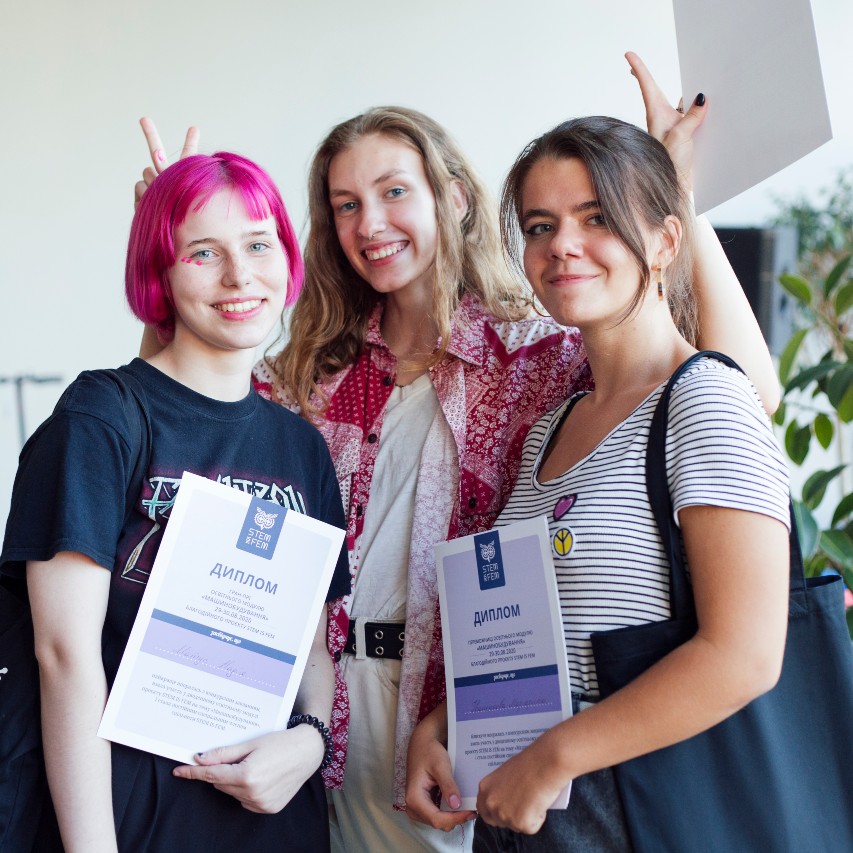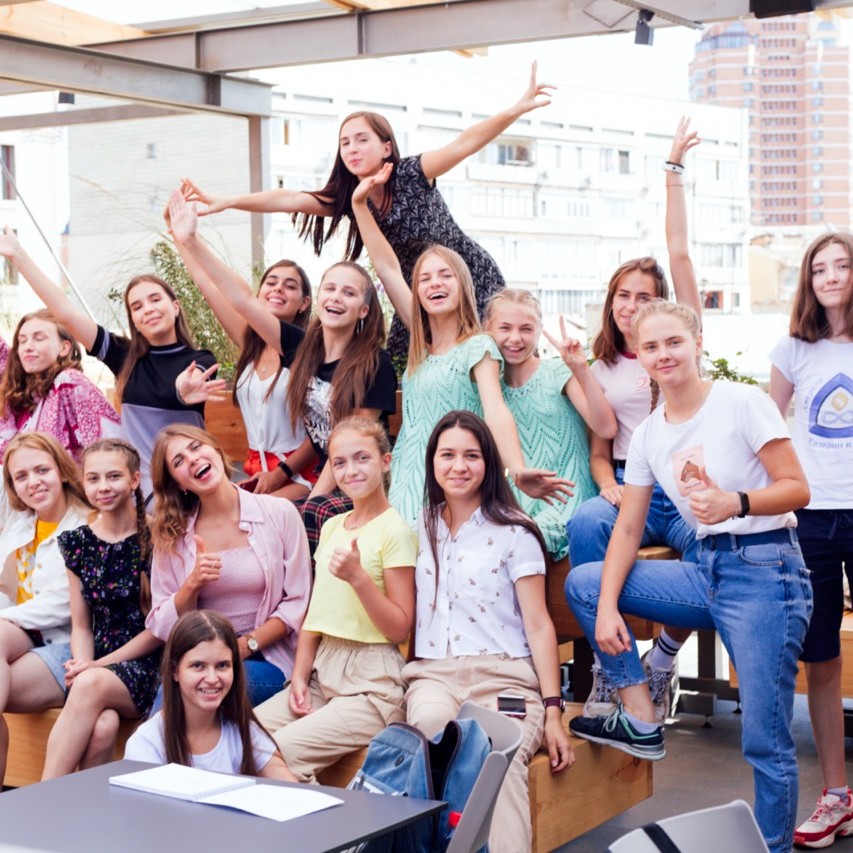 The sixth module of the educational charity project STEM is FEM took place in Kyiv. The event was dedicated to mechanical engineering. It brought together 30 girls from 13 cities of Ukraine: Dnipro, Zaporizhia, Kyiv, Mariupol, Sievierodonetsk, Ichnia, Ukrainka, Volodymyrets, Dolynske, Sumy, Yuzhnoukrainsk, Boryspil, and Lviv. The girls were chosen from among 200 applicants in an online contest.
This time, the girls visited a BMW Ukraine showroom. They heard of the latest developments of the company and the way leading manufacturers help develop and nourish the future of the industry. They also also had an opportunity to try the company's products and participated in a test ride on BMW X5 and X7.
'I liked the test drive the most, as it allowed me to have a ride on a car, touch everything, take photos of everything. It's not like an ordinary museum where you can't touch anything with your hands. Here, everything is very clearly shown and I liked it the most,' says Nelly Tarapata, a participant in the project from Dnipro.
Also, the participants visited the National Aviation Museum, where they learned about the history of aircraft construction and its development in Ukraine. During the workshop, the girls tried to work as a welder in mechanical engineering - this became possible thanks to the augmented reality device Soldamatic.
'Welding is a multifaceted process that is crucially important for almost all spheres of human activity. Metal compounds are widely used in the manufacture of bridges, ships, cars, aircraft, and reactors. Welding refines on mechanical engineering. This is the most accurate process and, therefore, it is the most beautiful process and girls add a special beauty to it. In America, there is even a community of welder girls. It's not just fashionable, beautiful, cool, but it's also very highly paid,' said Olga Krasko, Vice President at Profi Corporation.
An important part of the venue is communication with motivating speakers, i.e. women who have successfully built a career in different fields. They act as role models for the participating girls and share their thoughts on a variety of topics. Some of the most actively discussed topics were the gender issue and place of a woman in the modern world.
'In today's world, you can see that scientific, engineering and technical development issues are becoming more and more important. However, all around the world, including Ukraine, women are still underrepresented in this area. It is a very male dominated field. Girls are not encouraged to be part of this professional area. Our goal is to achieve gender equality. That is why the topic of the STEM is FEM project is very important for us,' said UN System Resident Coordinator in Ukraine Osnat Lubrani.
'Girls receive less attention from the education system, even though they study better. Girls have better grades. In Ukraine, most girls get higher education. And what's next? - Boys get jobs and earn more. Don't be silent, if that happens, fight for an equal salary,' agrees Lotta Sylwander, UNICEF Representative in Ukraine.
The speakers also shared tips on how to achieve the desired results despite all obstacles.
'Women all the time hear phrases like "yes, that's a good idea, but let's do it later." Women should not listen to this, they should challenge norms and standards. To take the first step, you should challenge it all. We should make the world feel a little uncomfortable. This discomfort will create the changes we need in the future,' said Sabrina Gildehaus, CEO of Gildehaus.
Two years ago, she founded her own company that provides support and investment to Ukrainian fashion brands that lack sufficient capital and operational expertise to enter Western European markets.
Other speakers also motivated the girls to believe in their strengths and dreams.
'You should never think that you are unable to do something because you are a girl. We are able to do whatever we really want. So, I inspire you to dream, work hard and be in love with life,' said Päivi Maarit Laine, Ambassador Extraordinary and Plenipotentiary of Finland to Ukraine.
'When you are confident, it doesn't matter who you are - a man or a woman, you are a person. Personality has no gender. Whenever I have this feeling that I am truly a person, it becomes not important what style of clothing I wear, what eye color I have, or what gender I am. This feeling has always helped me,' added First Deputy Minister for Foreign Affairs of Ukraine Emine Dzhaparova.
The speakers of the automotive and mechanical engineering industries assured the participants of the module that there are no obstacles for women to work in this area.
'At the moment, I work in a male environment, but generally, there are no genders at work. Do not be afraid of gender differences. Don't be afraid to be yourself. There is nothing terrible either in the male or, on the contrary, in the female environment. Be yourself and create your own story,' said Marketing Director at BMW Ukraine Olena Tareeva.
'You should not be afraid of large objects full of equipment and non-stopping rattling and knocking noise. It's all absolutely natural and organic. As for me, I compare the production process with a symphony orchestra. Just like there is a lot of musical instruments in an orchestra, we have a large amount of equipment for the production process. Just like in an orchestra, everything should be coordinated and harmonious in the production as well,' Nataliia Shulyar, Deputy General Director of the Lviv-based concern Electron, shares her opinion.
However, according to Tetiana Polishchuk, a leading technological engineer at Zavod 410 Civil Aviation, there is still a gender imbalance in the industry today.
'There were several women in the staff of the chief technologist's department. This department is mostly male-dominated. Today, the situation has not changed. Women are not interested in repairing airplanes. It is considered a man's work, but it is actually quite interesting and creative. In my experience, there was a re-equipment of a cargo plane AN-26 to a salon for an Arab sheikh. It was exciting, we had to find proper materials, to turn the cargo plane into a VIP-salon. We also provide service for the board of the President of Ukraine.'
Sixteen-year-old Nadiia Matus from Zaporizhia won the creative competition of the module. She presented the most interesting concept of what problems the engineering industry should solve over the following 20 years and how she sees it should be.
'I decided to tell you about dangerous work, transport connections with sparsely populated remote areas, and creating an inclusive urban environment. In my opinion, mechanical engineering should firstly solve these particular social challenges,' said the Grand Prix winner. As a reward, she received an electric scooter MiJia Electric Scooter.
The second place was won by Olena Kvitka from Sievierodonetsk and Marharyta Ivanenko from Zaporizhia. The girls were awarded the training course "Introduction to Mechanical Engineering" on the online platform Udemy.
Mechanical engineering has become the sixth topic of STEM is FEM modules. In September, the project turns one year old, and it continues to introduce Ukrainian schoolgirls to career opportunities in the tech world.