26 August 2020
Olga Krasko
Vice President at Profi Corporation. Industry speaker at the Mechanical Engineering module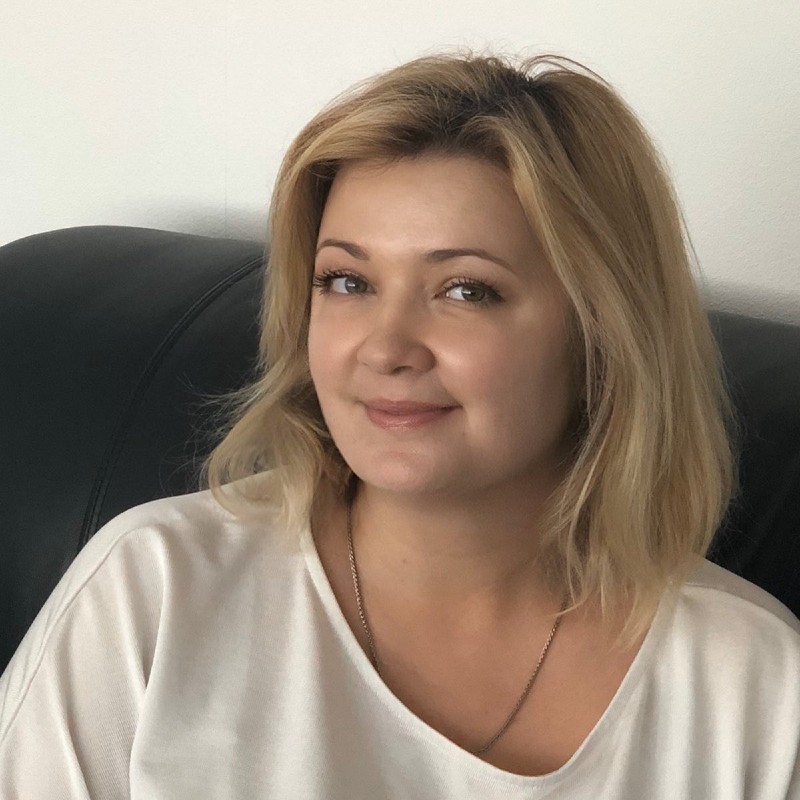 Olga finished Ivan Franko secondary School in Kyiv with in-depth study of English. She graduated as a philologist in English and German. She also has a master's degree in international marketing.
Since 1999, she is an entrepreneur, has an exhibition company and two registered brands of exhibitions Chytay-UA and Kyiv Technical Trade Show (specialized technical exhibitions Welding Ukraine, Cable. Electrical, Wire. Pipes, Metal surface engineering, Sheet metal).
Olga Krasko is Vice President at Profi, a corporation that provides outstaffing services. Olga investigates labor legislation of EU countries, migration policy and national competencies of EU countries, advises the Council of Entrepreneurs under the Cabinet of Ministers of Ukraine and the Office of the Deputy Prime Minister for European and Euro-Atlantic Integration on modernization of the EU-Ukraine Association Agreement. She also helps implement the experiene of experienced welders using augmented reality in the training center of the Corporation.
Every year, she heads the official delegation of Ukrainian entrepreneurs and industrialists to India for International Engineering Sourcing Show (IESS) as part of partnership agreements.