15 April 2020
Gender stereotypes, lifelong education and the need to reinvent the wheel – what was spoken about at the Module on engineering and robotics
11-12 квітня відбувся четвертий модуль благодійного освітнього проекту STEM is FEM на тему "Робототехніка і інженерія". Вперше подія проєкту відбувалась онлайн через карантинні обмеження.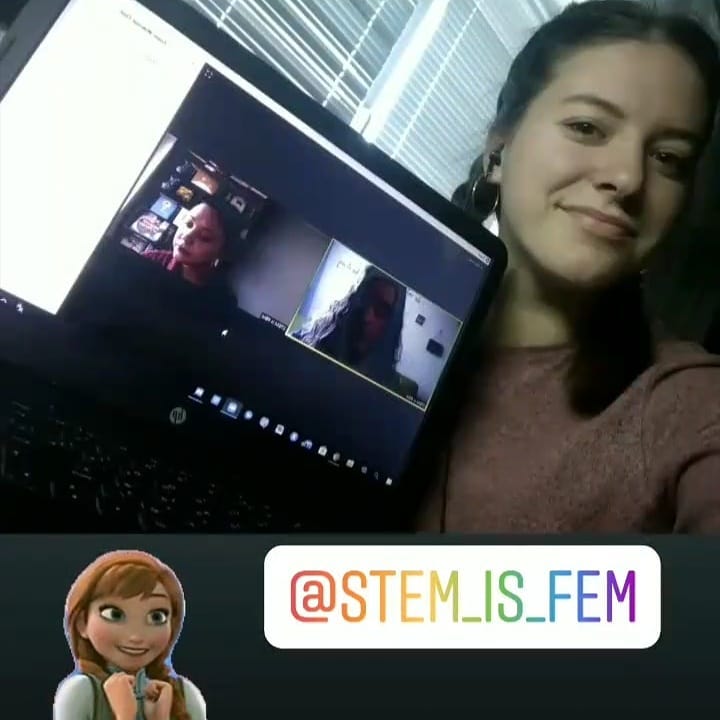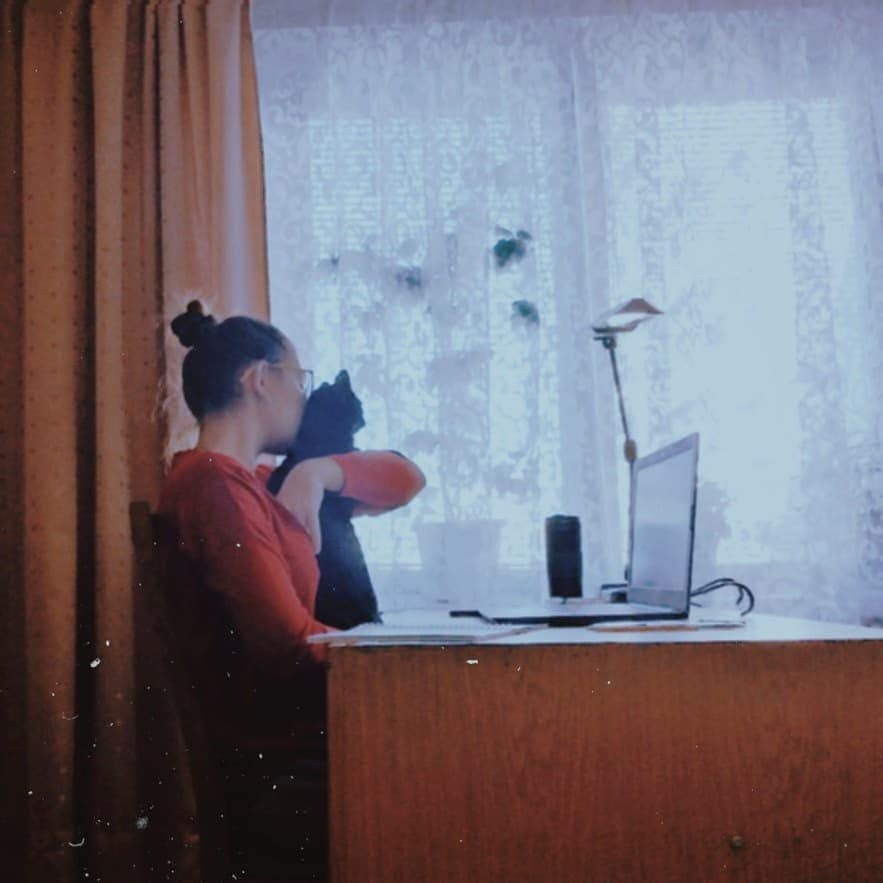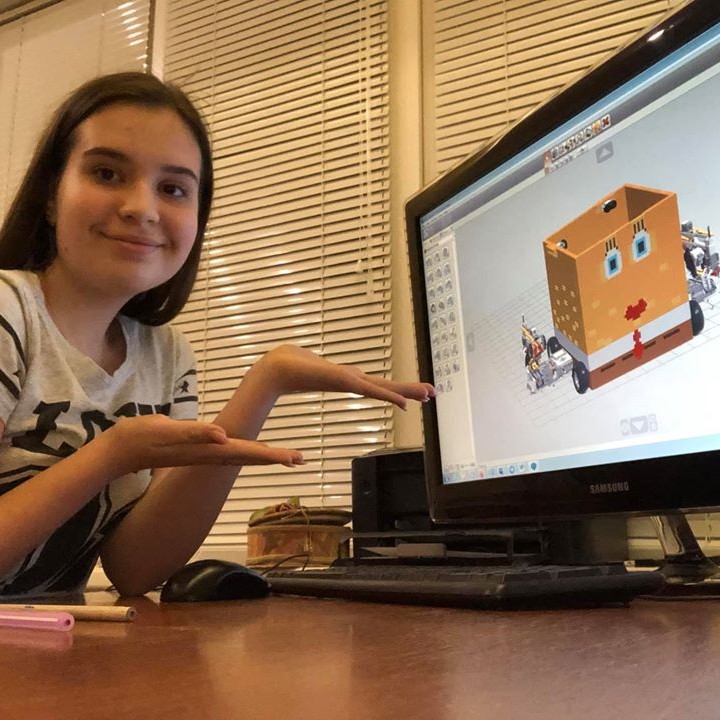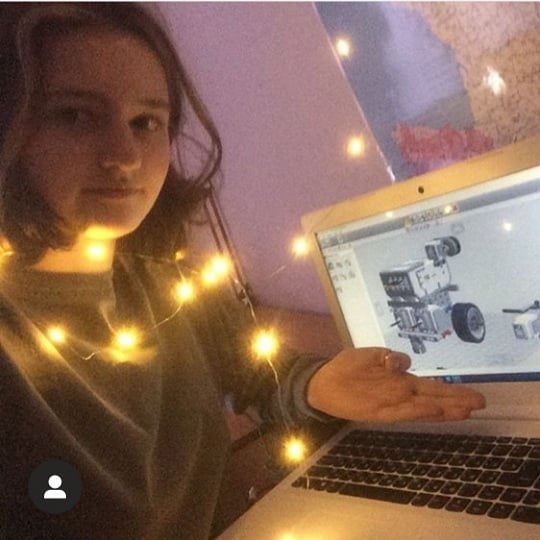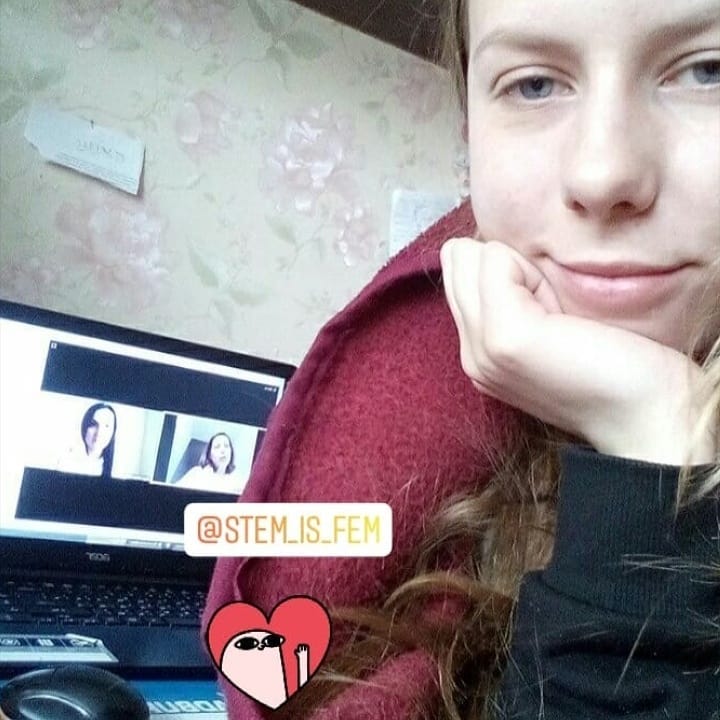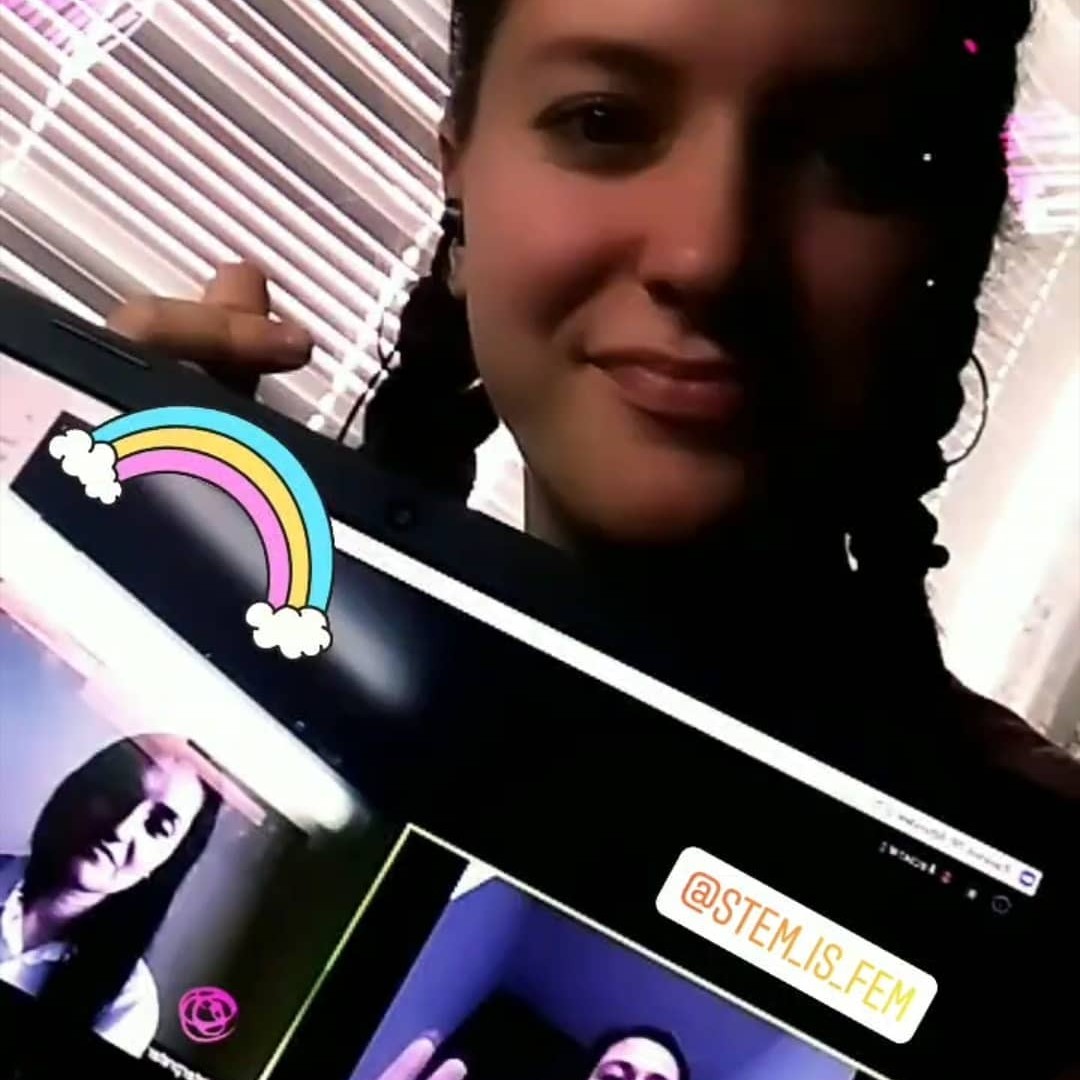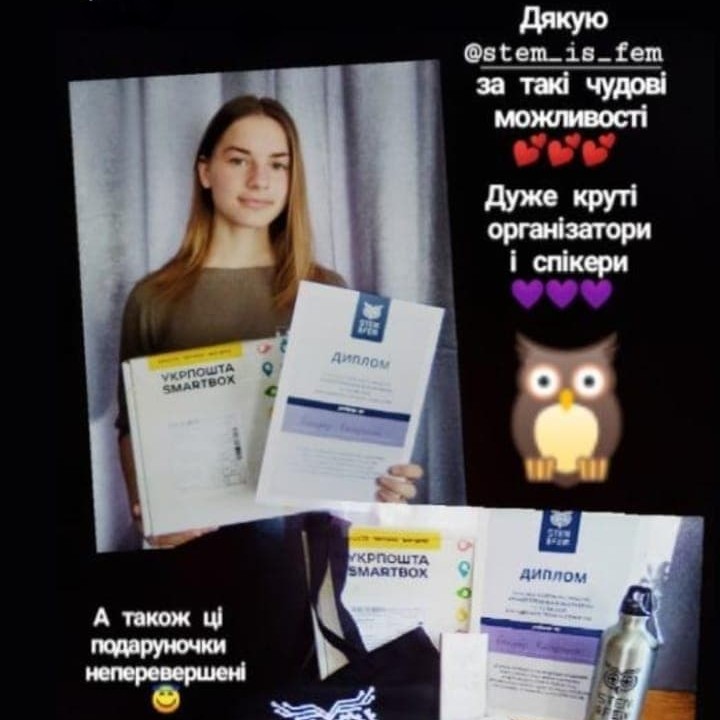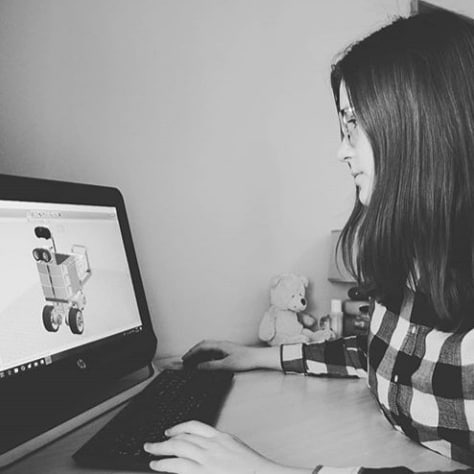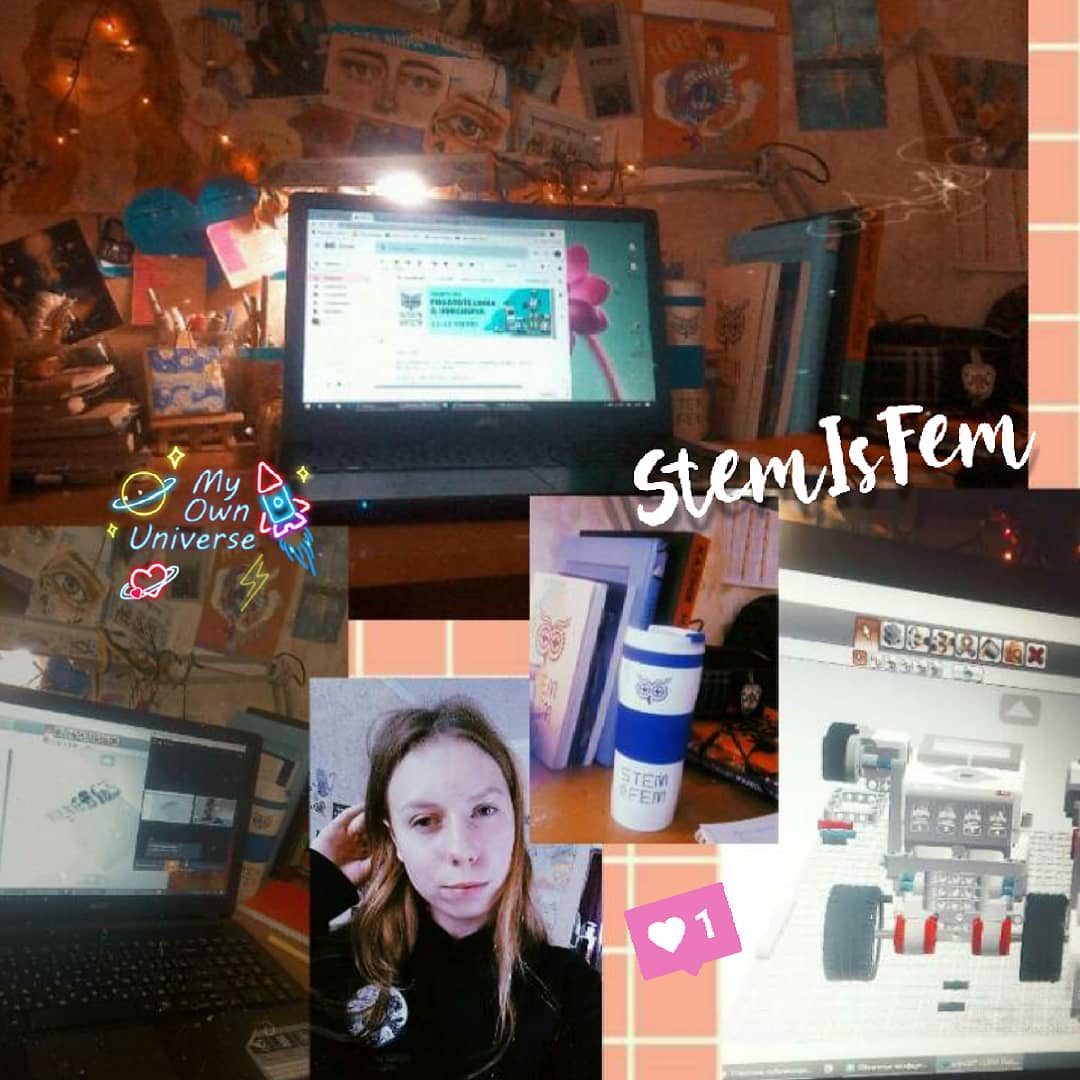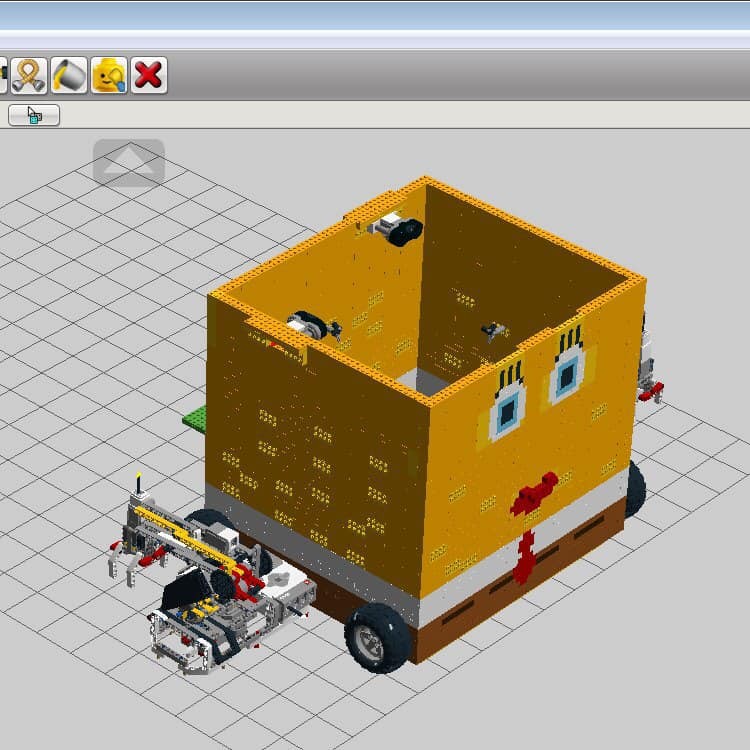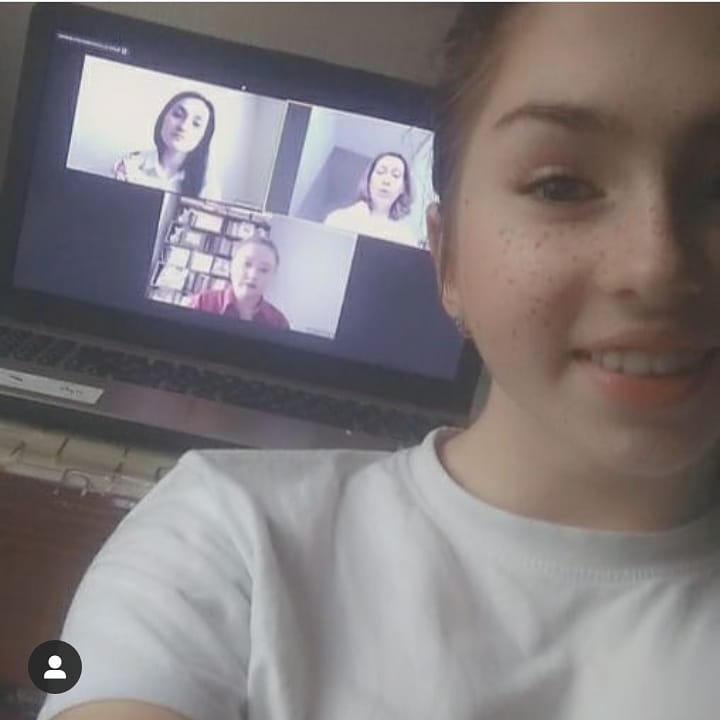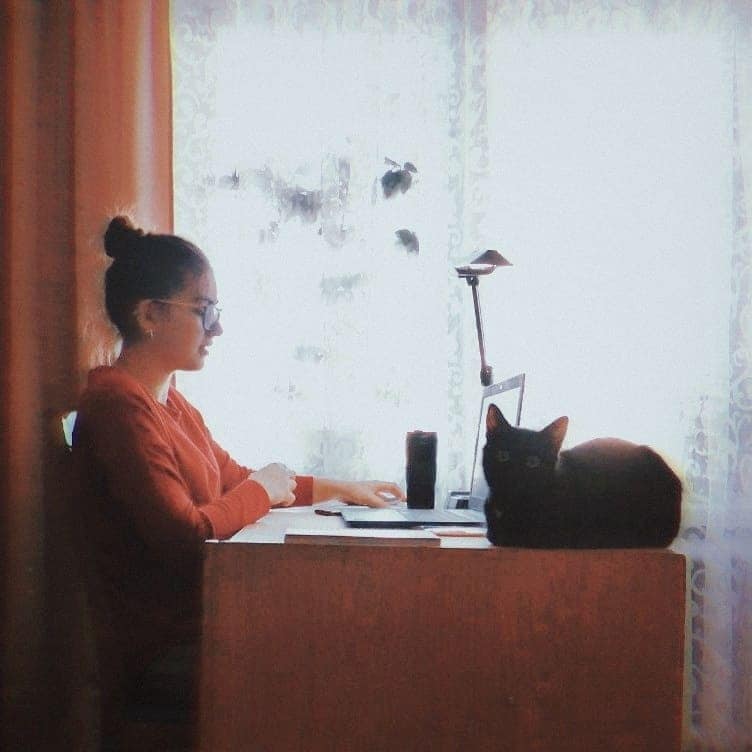 17-year-old Maria Shcherban from Zaporizhia won the 4th educational module of the charitable STEM is FEM project.
The fourth Module of the charitable educational project STEM is FEM entitled "Robotics and Engineering" took place on April, 11-12. For the first time, a project event was held online due to the quarantine restrictions. It hosted 30 high-school girls, who had best coped with the online-assignment on the project website. In general, organizers had received nearly 100 applications.

The Module participants were representing 17 Ukrainian cities and towns, as Dnipro, Kyiv, Ukrainka of Kyiv region, Kropyvnytskiy, and Dolynske of Kirovograd region, Zaporizhia, Sapaniv and Mali Berezhtsi of Ternopil region, Yuzhnoukrayinsk, Ivano-Frankivsk, Mariupol, Lozove of Kharkiv region, Rivne, Severodonetsk and Sumy.
To inspire the girls to the highest results in any field, and introducing role models of successful women to them, motivational speeches were delivered by Deputy Director-General for Digitization and Innovation of the SC UkrOboronProm Nadiia Vasylieva, Director of NATO Information and Documentation Centre Kyiv Barbora Maronkova, UNFPA Programme Analyst Nataliia Koshovska, Deputy Minister for Social Policy of Ukraine on European Integration Tetiana Salnikova and Foreign Service Economic Officer of the US Embassy to Ukraine Megan Bouldin.  
"I think, that gender stereotypes and prejudice – are something artificially designed. They are not inherent to people. I can see no reason for gender prejudice. Since there is a difference between the way women and men think or react. But both women and men may be good or bad in their profession. I guess, the tendency is moving in the right direction, towards reducing this prejudice", - Barbora Maronkova stated. 
In her speech Maronkova also shared with the participants' tips, which at one time let her achieve carrier success – to be self-confident, admit one`s mistakes, admit not knowing something, be who you are, and find a role model. 
"When I grew up, my dad used to say, that I had to do well at school, to become like Madeleine Albright when I was older. She was the American Secretary of State under Bill Clinton. I had no idea, who she was, what kind of person she was, which features she had, and how I could treat her as a role model if I had never spoken to her at all. I couldn`t imagine her being my role model. When you are looking for a role model, don`t look far away. There are many strong women around. It can be your grandma. You`re used to treating her as a person, who cooks for you and bakes cookies. But if you try talking to her about her way, about her achievements in life, challenges she has faced, you can find out many interesting things"
"Dealing with the gender gap in the STEM field – is a shared global aim. The full participation of women in the field yields better results not only in women`s lives but in the achievements of entire communities as well. Women are still underrepresented in engineering and technology in Ukraine – 40% or even less percent among employees. Such devaluation of women is alarming, especially since STEM carriers are often called a profession of the future, which fosters innovation development, social welfare, inclusive growth, and sustainable development. There are more positions here than men themselves can take", -  Megan Bouldin believes.
To motivate girls to further achievements, Bouldin shared her carrier story and mentioned contemporary Ukrainian women-inventors: Olena Lukyanova, who was granted the Oxford award for studying bones diseases of children, Galyna Klym, who by the age of 38 had published 280 scientific studies on the theme of nanomaterials, Ganna Prykova and Liudmyla Ladygina, who were given a prestigious award for a method of breeding gigantic oysters in the Black Sea. 
"We can not ignore the fact, that scientific progress, achieved by men, is not always fitted to meeting women`s needs, especially in the field of medical research. If more than half the population does not contribute to the best ideas, it means, that they are not the best at all. Without women-inventors, we wouldn`t have glass cleaners, filters for coffee, and disposable diapers. The recent innovations, that have come from girls and women, are the smartphone app, enabling parents to diagnose ear infections, and the system of water purification, using a low-cost photocatalyst and sunlight to get clean drinking water."
"When women started teaching ІТ on course, we asked them - "What is your motivation? Why are you specifically engaging in the field?". They said - "You know, encoders and engineers are changing the world now. And it will be very frustrating if the world change will depend on the men only". That is if men only will tailor the world the way they see it. That`s why we want girls to engage in technology as well, to engage in such change. And our world will be more balanced and harmonious then indeed. And thereby, we could enter a more harmonious society", Nadiia Vasylieva says.
During the module she also named the 5 skills, she believes are necessary for developing by the youth of today: the ability to cooperate with various cultural environments, computational thinking, ability to use new media, cross-disciplinary education development, and mastering virtual collaboration. 
"The world is changing drastically nowadays. And be sure, once the quarantine ends we will have completely different rules of the game, a very different world. I have no doubt, that those who choose a STEM profession, won`t make a mistake. That`s why the further the world goes in digit, online, the more it goes to modern engineering. And if you know things in it, you will always have a profession, you will always be demanded as a specialist".
Ukraine takes only the 59th place in the world according to the level of gender equality. Today only 20% of women are represented in the Verkhovna Rada, and it`s the highest rate overall independence years. So told Nataliia Koshovska, a program analyst of the UNFPA in Ukraine, during her speech for STEM is FEM participants. According to her, there is a gap in Ukraine regarding pay for women and men, estimated at nearly 25%. That is, for various reasons women and men in the same position get paid differently. And only 24% of girls and women are employed in the IT-sector of the economy. 
"Together with U-report we surveyed girls, asking why they are fewer STEM-oriented as concerns careers, and here is what we found out. 30% believe they aren`t competent enough in the field, and largely have no interest in it. 23% aren`t self-confident. 17% think, it`s a man`s job, and the other 12% think, the work in the field will have a negative effect on their private life. That they won`t be able to balance work and household the way they would like it to be. Almost 12% attribute this to the poor studying of the respective subjects at school"
According to the research, presented by Ms. Koshovska, it would be more motivating for girls to engage in the STEM field if gender stereotypes were dispelled, the number of internships in companies was raised, the awareness among girls of the opportunities, success stories in the field was promoted, there was a better encouragement on the part of school teachers, who would not only orient girls towards getting married well, but also show that there are many opportunities to find personal fulfillment.
"The future is in STEM professions. Many inventions are expected to be exactly in this sphere and to help address the problems the world faces. It`s a field, where big money of states is invested – innovative technology. That`s why it`s of primary importance to engage girls in STEM. It`s just not cost-effective to ignore girls` and women`s potential, who have a good deal of things to introduce to our economy and the society in particular", Nataliia Koshovska believes. 
"When I was 23, I was offered to reinvent the wheel. There was only a solidarity pension scheme, no pension fund provision existed, though it had already been working in the world. And it was my dream – to create something that never existed before. We started working in a small room, there were three of us. And the whole system, operating in Ukraine now – we took part in its creation. When I was 24 it turned so, that I became a co-author of the software, helping people control their retirement savings for a long time. At the age of 26, I became the director of companies, that exist to this day. They have endured all financial crises, and are now providing services to a quarter of all people, who are making savings in our state in the Government Pension Fund", - Tetiana Salnikova shared her experience. 
"How to choose a single profession in the wide array of the existing ones? You should have your inner motivation. Why do you want to do this exactly? All of us certainly strive to change the world, but everyone has his way. So, just listen to yourself – what do you enjoy doing? What makes you not tired, but rather inspires you, after having worked all day long? You know, there are many feelings, when you come home after work. Either «Have I loaded wagons there all day long?». or another story is when you come home and are eagerly telling everyone you live with, that you have done this thing and found out that thing, and something has started up. And when you feel this kind of enthusiasm, it`s your job".
Educational lectures on the topic of robotics as well as the workshop in using a specialized program for robots were given for the girls by Olena Savchynska, representative of the STEM is FEM partners – the STEM-school INVENTOR.
The girls have also talked to women, working specifically in various engineering directions. In the Q&A session took part: engineer Tetiana Karazhbei, who tests drone quality, software engineer Olga Bashynska, who develops software for civil engineers, two representatives of a team designing robots -  Ultimate Robotics - team-lead and production engineer Kseniya Kyrylyshena and operational manager, psychologist and designer Olga Grygorenko, Тechnical Program Manager to Google Brain Tetiana Grunina, who consults Google specialists from around the world on machine learning.
Tetiana Karazhbei, for example, gave advice, how to choose a place for starting a carrier: "If you want to develop, you should get employed in such companies, where people are a bit smarter than you in the first stage. Learn from them, communicate with them, gain, and share the experience. If you like technical specialties, don`t be afraid. Always try. Try something new. Because if you don`t do it, don`t make a mistake, - you won`t learn it". 
"What should one be oriented to, when choosing a concrete direction for education? To the staff, you are interested in. Nothing else to orient to! Please, please, please! Try various things, let it be some online projects, let it be extra work, freelance projects, where you will little by little try real ones, will see how you like it. I can tell here much about the amazing Google, about some nice models. I adore my work! And I want you to feel the way I do. That is, I want you to love your job, not to have the same work as I do. What if you will be sick of it? Please, while studying at university try to figure out, what you like at the job. And how to figure it out? Go and try", - that is the point of Tetiana Grunina.
Olga Grygorenko told, that since 2018 the Ultimate Robotics team had been working on the project uECG – it`s a device, taking echocardiogram. It`s tiny, holds on one`s chest, and transmits data through an app. A working prototype of the device was created thanks to a crowdfunding platform. Besides, the team is developing a helmet-electroencephalograph, and uGlass, that can display information, necessary for a user, on a lens. Kseniya Kyrylyshena told the participants, how broad are the perspectives now, that opens up for a specialist in robotics.
"When people are speaking of the robotics industry and its perspectives, they are speaking of nearly 5% of the map. If you take all the things in general, that can be done now – it`s the entire map. We have opened one cell, we`re sitting on it and everything here is already overwhelmed. But we have a bulk of stuff, that has still to be done in the world in general. And once you look out of this box, and once you start doing something beyond it, everybody will want to hire you, everyone will wonder then, that you are doing at least something there", - Kseniya believes.
During the module, the girls took part in a competition on the topic. The Grand Prix was given to 17-year-old Maria Shcherban from Zaporizhia. She introduced a project of robot-disinfector, that would help doctors protect themselves during the coronavirus pandemic COVID-19. For the development of the idea, Maria will get a technical kit LEGO MINDSTORMS Education EV3 for constructing an in-house robot. And once the epidemiological situation in the world has changed – attending an international STEM-event. 
Except for the participant, who takes grand Prix, there are usually two more winners, who share the second place. But this time the projects proposed were so strong, that we failed to choose two girls only. So the second place was divided between Podliesnova Veronika from Dnipro, Kvitka Aliona from Severodonetsk, and Topol Maria from Ukrainka of Kyiv region. They will get two-month online course Robotics Foundations I - Robot Modeling by Università Degli Studi di Napoli Federico II (Italy). On completing the course, the girls will receive certificates of completion.
The full video records of the motivational speakers` speeches can be  seen on our youtube page:
 https://www.youtube.com/channel/UCLbEIwdSRoLkRo2ANNVU8TA?view_as=subscriber